Adventure Escape Framed for Murder Walkthrough – Help Detective Kate Gray to proof that her mentor, former Police Chief Sylvia is innocent and clear her name by solving murder mystery puzzle to crack the case before the murderer strikes again !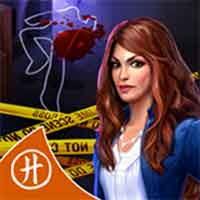 Adventure Escape: Framed for Murder – A Mystery Room and Crime Solving Detective Story Room Escape game by Haiku Games
complete walkthrough :

Find hidden objects that help you break free, gather tools and items to aid in your escape! Solve devious puzzles and riddles! Explore the the university and unravel its history of crime!
Cheats of Adventure Escape: Framed for Murder Solutions :
Adventure Escape Framed for Murder Chapter 1 Walkthrough
Adventure Escape Framed for Murder Chapter 2 Walkthrough
Adventure Escape Framed for Murder Chapter 3 Walkthrough
Adventure Escape Framed for Murder Chapter 4 Walkthrough
Adventure Escape Framed for Murder Chapter 5 Walkthrough
Explore The University Map for each chapter to solve the crime