Adventure Escape Space Crisis Chapter 9 Walkthrough for Journey Home – Play as commander morgan to find the missing crew and bring them back home ! Solve the puzzle logic on space station to escape with a lot of unique challenges, save the station and return home in Adventure Escape: Space Crisis !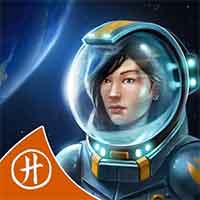 A Science Fiction Mystery and Puzzle Survival Story – Room Escape game by Haiku Games
Adventure Escape Space Crisis Level 9 Solution

escape space journey home walkthrough
look at right monitor for star and angle clue
150 – 270 – 225 – 350
now go to bottom and tap on these stars :
left 2x – right – middle
open the panels to get 3 instruction manuals, scissors and wrench
D F L N O P R Z
you can match it with the yellow letters from DEPRESSURIZE = D P Z
which looks like A n X symbols
enter it on left screen
use scissors to remove the tarp on right
get another 2 flight instruction manuals and use the wrench to open the panel
you need to untangle the ropes of parachute like this :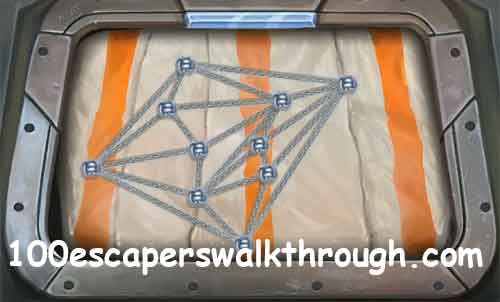 on left you can find a circle puzzle to unlock the door
rotate it right past three bars, then left past one bar, and then right again past the remaining two bars
tap on the escape pod to escape
there are 5 mini games that you must play in correct time :
0:10 – 0:29 = dials on right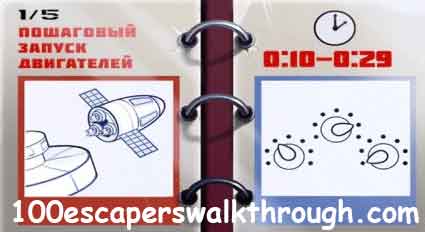 0:40 – 0:59 = centering the shuttle on middle bottom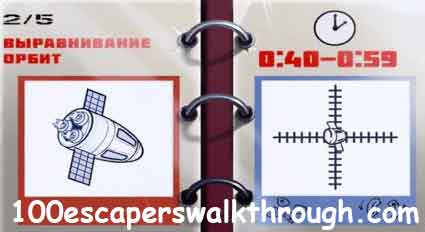 1:10 – 1:29 = sliders on left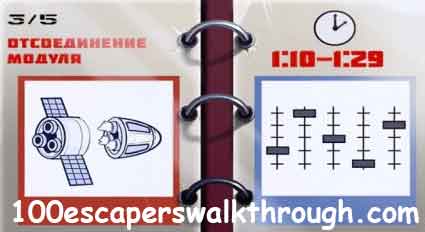 1:40 – 1:59 = buttons on middle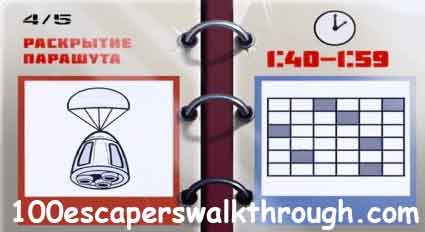 2:10 – 2:59 = dials – sliders – buttons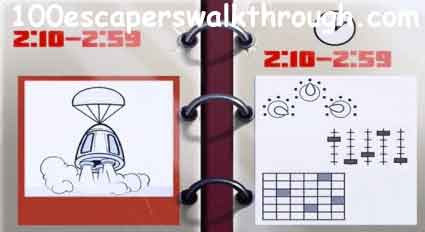 when you're done then you'll get back home to earth and finish the game !
see the complete Adventure Escape Space Crisis Walkthrough