Guide for Career Advice Harry Potter Hogwarts Mystery Walkthrough – A side quest where it start from speak with Bill in the Library, Bill need someone he can trust to help figure out what career is right for him.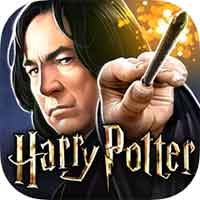 Harry Potter: Hogwarts Mystery by Jam City, Inc. on iOS and Android devices
Harry Potter Hogwarts Mystery Career Advice Walkthrough

There are 7 task to finish in career advice side quest :
1. Talk to Bill at Library (Lower Floor – East)
Bill will ask you :
What do you thik my career should be ?
– Magizoologist !
– Auror ! (level 2 friendship)
– Herbologist !
finish "Research Different Careers" activity with 1 star to pass in 1 hour
to unlock 2nd part you need to "Reach Relationship level 10 with Bill"
3. Meet Bill After His Class at Transfiguration Classroom (Lower Floor – East)
Go to McGonagall for advice
finish "Chat about Backup Careers" activity with 1 star to pass in 3 hours
4. Train with Bill at Training Grounds (Castle Grounds)
Sharpen your duelling skills with Bill
Bill will ask you :
Are you sure you want to duel ?
– I'm always ready
– Go easy on me
– It's for our own good
Duel with Bill, recommended attribute levels : 11 11 12
5. Speak with Professor Sprout at Herbology Classroom (Lower Floor – East)
Learn about Herbology Careers with Sprout
finish "Grow a Leaping Toadstool" activity with 1 star to pass in 3 hours
6. Ask Snape About Potion Making at Potions Classroom (Dungeons)
Learn to be a Potioneer with Snape
Bill will ask you :
What potion should we make ?
– A Contortion Potion
– A Screaming Potion
– A Stamina Potion
finish "Create an Original Potion" activity with 1 star to pass in 3 hours
Bill will ask you :
Which one of us should drink the potion ?
– I'll do it
– You go first
7. Meet with Bill at Great Hall (Lower Floor – West)
Discuss future careers with Bill
finish "Reminisce with Bill" activity with 1 star to pass in 8 hours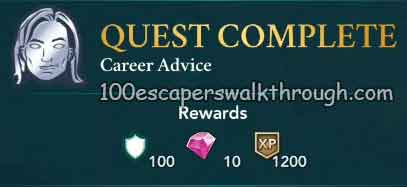 rewards : 10 gems + 1200 XP