Cheats for Spotlight Room Escape Crows Nest Walkthrough of chapter 3 – play most addictive detective game "Spotlight: Room Escape" and have the adventurous exciting journey while exploring the locations to find out the escape plan. The game will help you improve your logical thinking and increase the efficiency to solve puzzles. Push out your brain and exercise your mind to solve the challenging puzzles. Complete the levels successfully and unlock the new crime scene in a new room for more thrilling puzzles !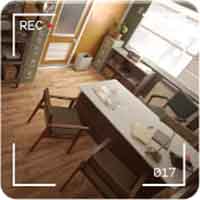 Spotlight: Room Escape game by Javelin Mobile on Android and iOS iphone, ipad
Spotlight Room Escape Crow's Nest Walkthrough :

Get ready for the most adventurous thrilling journey of your life with "Spotlight: Room Escape". Collect the clues and start building the plan to escape the way out. The game has intuitive gaming controls perfect for players from all age groups. Find out the necessary things hidden in the room to have your Escape plan ready. The game has lots of mysterious levels each designed with unique exit plans. Explore the location carefully and combine various clues to find the way out!
Check out your detective skills and investigate every scene and objects to find the clues. Put on your logical hat and solve the various number and letter puzzles to open the locks. The clues can be hidden anywhere around you. Solve the riddles and words by investigating the clues found. The game requires complete patience skills and analyzing skills along with the logical thinking to solve the scenes quickly and escape out. The game "Spotlight: Room Escape" is a perfect game for all those who love investigating items around and have awesome analyzing and logical thinking capabilities.