Find Hogwarts Mystery Lost Love Letters All Locations here ! can you locate all 3 clickable Love Howlers for Barnaby, Chiara, Talbott and get rewards for each item ?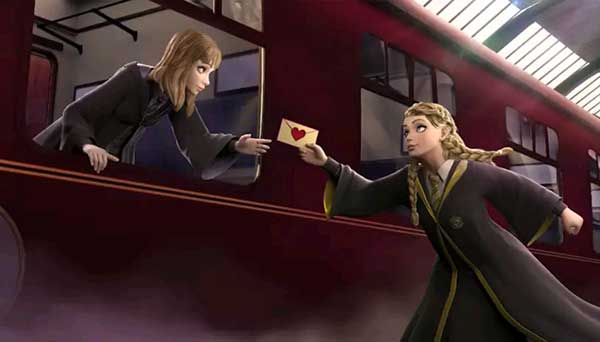 Harry Potter: Hogwarts Mystery by Jam City, Inc. on iOS and Android devices
Hogwarts Mystery Lost Love Letters

To celebrate Valentine's Week, everyone has written Love Howlers for their special someone… but some of them got lost! Help Barnaby, Chiara, and Talbott find theirs before they fall into the wrong hands!"
Day 1 Location : Training Grounds

Day 2 Location : Charms Classroom

Day 3 Location : Great Hall

here are the rewards and release date :
day 1 reward : 20 Energy – Feb 13
day 2 reward : 2 Red Notebooks – Feb 15
day 3 reward : 20 Energy – Feb 17
you can look at the date when it start, and don't forget to claim it before it's completely gone !!