Guide for A Very Weasley Christmas Harry Potter Hogwarts Mystery Walkthrough – You're invited to spend Christmas at the Burrow! But is a perfect celebration in the cards ? Make it to the Burrow to receive a special gift from the Weasleys!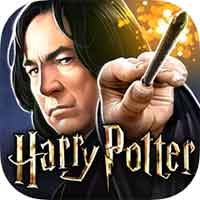 Harry Potter: Hogwarts Mystery by Jam City, Inc. on iOS and Android devices
Harry Potter Hogwarts Mystery A Very Weasley Christmas

There are 4 parts of A Very Weasley Christmas Side Quest :
1. Meet with Bill at Great Hall (Lower Floor – West)
Bill will ask you what's merula problem ?
– she hates christmas
– she's a loner
– she's hungry
finish "Discuss Weasley Christmases" activity with 1 star to pass in 1 hour
2. talk to hagrid at courtyard (Lower Floor – West)
finish "Learn the Fudge Recipe" activity with 5 stars to pass in 3 hours
Hagrid will ask you :
How do you think my christmas treacle fudge sounds?
– delicious
– disgusting
– sticky
3. visit flitwick at charms classroom (East Towers)
finish "Learn Celestina Songs" activity with 5 stars to pass in 1 hour
Professor Sprout will ask you :
Well, which of Celestina's biggest hits speaks to you the most ?
– A cauldron full of hot, strong love
– you charmed the heart right out of me
– beat back those bludgers
4. gather more traditions at transfiguration classroom (Lower Floor – East)
Professor Snape will ask you :
Why should i tell you anything personal like that?
– it's important to me
– it's in the spirit of christmas
– beacause i'll leave you alone
finish "Discuss Traditions" acitivity with 5 stars to pass in 1 hour
Rewards : 400 coins
Part 2 :
You're dreaming up a white Christmas for the Weasleys, but that dream might just turn into a travel nightmare.