Adventure Escape Trapmaker 2 Walkthrough – A new case begins with a dead body by the river. But can Kate focus and solve this coase or will she be haunted by Trapmaker's escape ?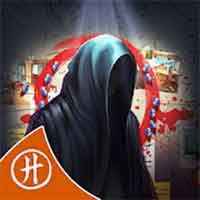 Adventure Escape Mysteries Trapmaker 2 – Mystery Story Room Escape game by Haiku Games (you need to finish trapmaker 1 first in order to unlock the 2nd one)
Previously.. Detective Kate Gray goes to a security conference to investigate the death of Frank Dietch, inventor. As Kate rounds up the other conference exhibitors, a mysterious voice echos over the PA.
Adventure Escape Trapmaker 2 Walkthrough
It's Trapmaker, a genius seeking revenge on the exhibitors who stole his patents! He uses a strange green gas to knock everyone out. Then he hides bombs around the building. Kate escapes to confront the exhibitors, realizing that Trapmaker was Frank all along. He faked his own death and escaped, right under Kate and Murphy's noses!
Cheats of Adventure Escape Mysteries Trapmaker 2 Tracing The Past Solutions :
Adventure Escape Trapmaker 2 Chapter 4 Walkthrough
Adventure Escape Trapmaker 2 Chapter 5 Walkthrough
Adventure Escape Trapmaker 2 Chapter 6 Walkthrough
Adventure Escape Trapmaker 2 Chapter 7 Walkthrough
Adventure Escape Trapmaker 2 Chapter 8 Walkthrough
Catch a criminal mastermind in trapmaker 2 ! Solve unique puzzles and escape danger, step by step walkthrough guide :
Trapmaker 2 Chapter 4 Walkthrough
Trapmaker 2 Chapter 5 Walkthrough
Trapmaker 2 Chapter 6 Walkthrough
Trapmaker 2 Chapter 7 Walkthrough
Trapmaker 2 Chapter 8 Walkthrough