Guide for Crushed Harry Potter Hogwarts Mystery Walkthrough – Apparently Ismelda accidentally bumped into Emily Tyler, that popular Gryffindor and when Ismelda didn't apologise, Emily thought it a 'fitting punishment' to snatch Ismelda's diary and read it aloud. Where it will mention that Ismelda has a crush on Barnaby !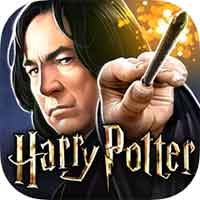 Harry Potter: Hogwarts Mystery by Jam City, Inc. on iOS and Android devices
Harry Potter Hogwarts Mystery Call to Knighthood

There are 7 parts of Ismelda & Barnaby Crushed Side Quest :
1. Investigate the Commotion at Courtyard (Lower Floor – West)
There's a commotion in the Courtyard. Penny wants to investigate.
finish "Ask Around" activity with 1 star to pass in 1 hour
Penny will ask you :
I can't watch this anymore. What should we do?
– Intervene
– Do nothing
2. Talk to Ismelda at Great Hall (Lower Floor – West)
Ismelda wants to speak to you about what happened in the Courtyard.
Reassure Ismelda with recommended attributes : 20 21 21 and 3 Diamonds to Pass
Address Ismelda's concerns over confessing !
What's the point of confessing?
o You'll find out if he feels the same
v You'll feel better
x You'll get the rejection over with
Why would he like me?
o You've been friends for a while
v You're both Slytherin
x You bully him
What if he hates me?
o Barnaby doesn't hate anyone
v You can ask why
x You can hurt him
Ismelda will ask you :
Why would you want to help me confess to Barnaby
– I don't want you to be miserable
– To keep you from hurting Barnaby
– Barnaby might feel the same
Who can help me prepare to talk to Barnaby ?
– Penny (Level 10 friendship)
– Andre (Level 5 friendship)
– Liz
3. Help Penny Tutor Ismelda at History of Magic Classroom (Lower Floor – East)
Ismelda needs to work on her social skills and Penny's just the person for the job
finish "Help Ismelda" activity with 1 star to pass in 3 hours
4. Learn a New Spell at Training Grounds (Castle Grounds)
Ismelda wants to teach you a new spell
finish "Learn Curse of the Bogies" with 1 star to pass in 3 hours
Ismelda will ask you :
What ? Why would you want to watch me cconfess to Barnaby?
– To support you
– To keep an eye on you
– To learn how Barnaby feels
5. Observe Ismelda's Confession at Care of MAgical Creatures (Castle Grounds)
Supervise Ismelda as she confesses her feelings to Barnaby
respond to Ismelda :
More than I've ever liked anyone
– I'm rooting for you
– But you bully him
– I know how you feel
finish "Listen in on Conversation" with 1 star to pass in 3 hours
6. Spy on Ismelda at Grand Staircase (Lower Floor – West)
Ismelda wants to use an infamous potion on Barnaby. Track her down!
finish "Spy on Ismelda" activity with 1 star to pass in 3 hours
Ismelda will ask you :
What do you think I should do?
– Give Barnaby the Love Potion
– Don't use the Love Potion
7. Talk to Ismelda at Defence Against the Dark Arts Classroom (East Towers)
Meet Ismelda to talk about everything that happened
finish "Wait for Ismelda" activity with 1 star to pass in 8 hours
respond to Ismelda :
Don't tell me you don't have feelings for Barnaby.
– I fancy him
– I barely stand him
– We're just friends
At some point, I suppose it stopped just being an act.
– I'm sorry you had to go through that
– That's no excuse
the rewards for Crused side quest are :
– 50 Knowledges
– 8 gems
– 2000 xP