Guide for Audition for The Frog Choir Harry Potter Hogwarts Mystery Walkthrough – The Frog Choir is recruiting new members ! Audition with Tulip's toad, Dennis, and she'll reward you with a toad keepsake! The Frog Choir, Hogwarts' esteemed student singing ensemble, is need of two additional members ! There will be auditions shortly and anyone who's interested to come prepared to sing.. Fluency in Latin is not required, but is considered a plus 🙂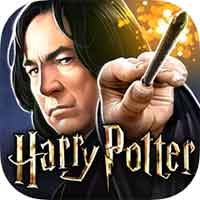 Harry Potter: Hogwarts Mystery by Jam City, Inc. on iOS and Android devices
Harry Potter Hogwarts Mystery Frog Choir

There are 4 parts of Frog Choir Crushed Side Quest :
1. Ask about frog choir requirements
2. Help and get to know Tulip's Frog : Dennis to join the audition for frog choir
3. Pick a song for Frog Choir audition :
– Double Trouble, A Frog Choir classic
– Celestina Warbeck's You Charmed the Heart Right Out of Me
– The Weird Sisters' Do the Hippogriff
4. Give Merula the spot for the last position spot for frog choir ?
here are all the requirements for this side quest :
part 1 :
1. Discuss the Frog Choir : 1 hour – 1 star
2. Listen to Tulip : 3 hours – 5 stars
3. Help Flitwick : 3 hours – 1 star
4. Ask Pince for Help : 1 hour – 5 stars
rewards : 1000 coins + 200 XP
PArt 2 :
To get you and Dennis in sync, Tulip suggests you try to bond with the toad
1. Bond with Dennis : 3 hours – 5 stars
2. Get Hagrid's Advice : 1 hour – 5 stars
3. Plot Mischief : 3 hours – 5 stars
** 5 hours wait to unlock next task (73 gems)
4. Prepare Your Trick : 1 hour – 5 stars
rewards : 5 gems + 250 XP
Part 3 :
With Dennis your newfound fan, you and Tulip turn to preparing yourself for the Frog Choir audition
1. Study with Rowan : 3 hours – 5 stars
2. Interview Chester : 1 hour – 5 stars
3. Practise with The Weird Sister : 3 hours – 5 stars
4. Sing to Snape : 8 hours – 5 stars
rewards : 5 gems + 250 XP
and here's a video cutscene if you choose your character instead of merula for frog choir audition :

Part 4
You've practised hard, now it's time to show your efforts off at the Frog Choir auditions! But with Merula as your competition, things won't be so easy…
** 5 hours wait to unlock next task (73 gems)
1. Audition for the Frog Choir : 3 hours – 5 stars
2. duel merula : 15/15/16
3. Wait for Flitwick : 3 hours – 5 stars
4. Watch the Performance : 8 hours – 5 stars
rewards : frog + dungbomb