Friendship guide for Harry Potter Hogwarts Mystery Badeea Ali Walkthrough – Badeea Ali is an incredibly creative Ravenclaw who's constantly pushing the limits of art and magic. Her unorthodox approach helps her invent new spells and helps you solve seemingly impossible problems.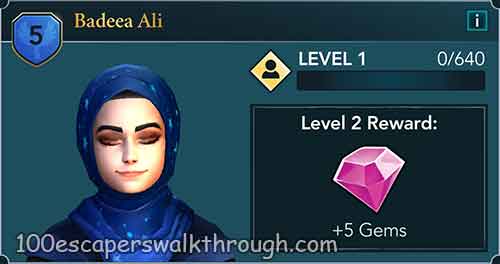 Harry Potter: Hogwarts Mystery by Jam City, Inc. on iOS and Android devices
You need to Beat Badeea's Art Quiz to raise his friendship and for Badeea Ali max level friendship reward we will get the outfit : Bottom Outfit ! we will add the questions and answers for Badeea Ali friendship quiz soon 🙂
You will meet Badeea Ali on the first chapter of year 5 on DADA Class and here's the interaction that you can get from her :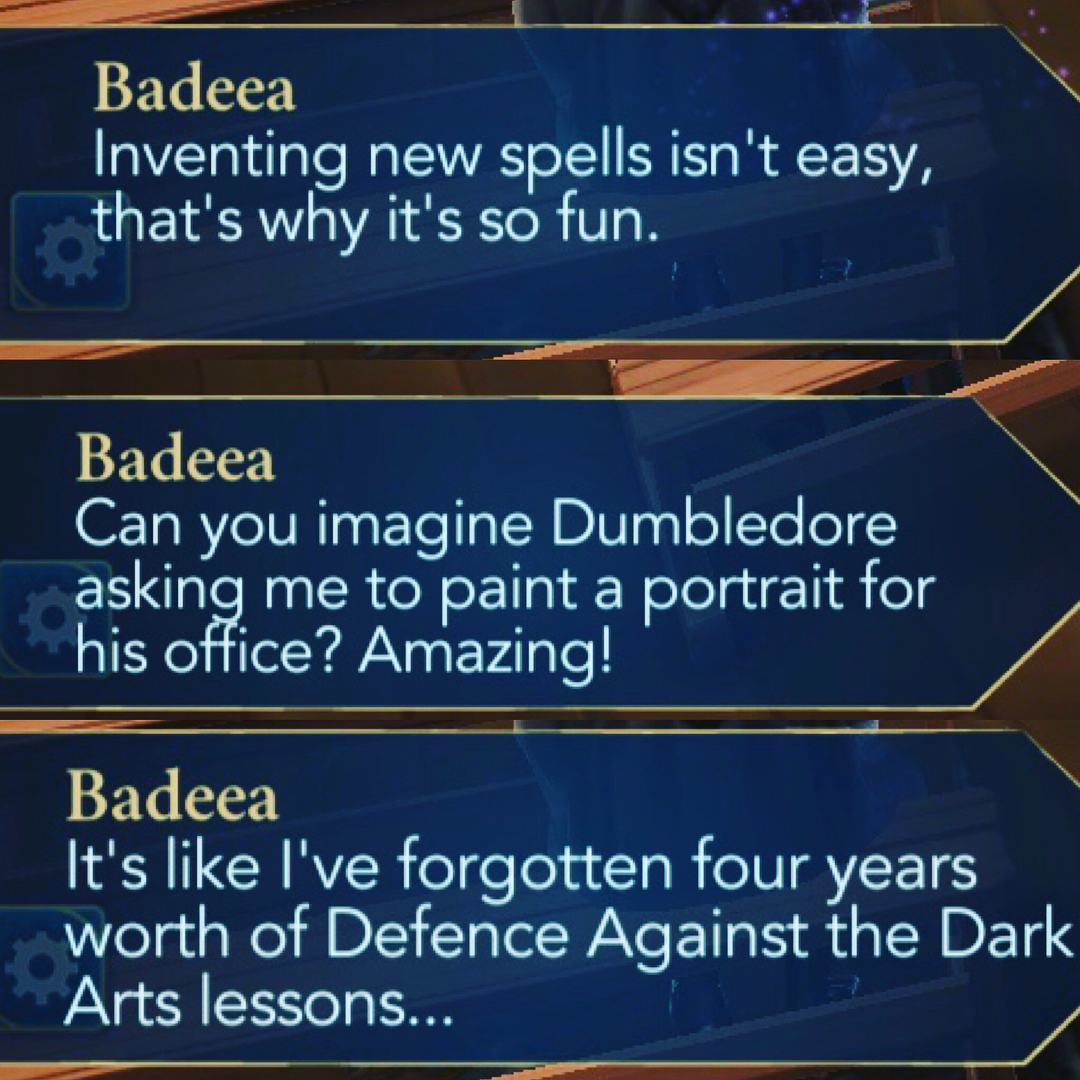 when you reach level 10 of Badeea Ali friendship, you will get Bottom outfit reward

Meal with a Friend – Beat Badeea's Art Quiz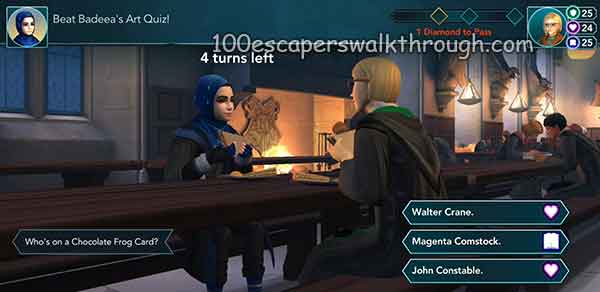 Who's on a Chocolate Frog Card?
o Magenta Comstock
o Walter Crane
x John Constable
Name a famous magical painting.
o Godric's Hollow at Night
o Witch and Wizard Couple
x Girl with a Moonstone Brooch
Name a wizarding band…
o The Hobgoblins
o The Bent-Winged Snitches
x The Moose Jaw Meteorites
Play Gobstones – Win at Gobstones by Boring Badeea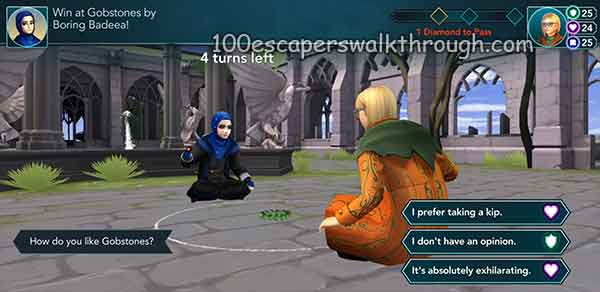 How do you like Gobstones?
o I don't have an opinion
v I prefer taking a kip
x it's absolutely exhilarating
Don't try to bore me…
o Let's discuss History of Magic
v Let's discuss Arithmancy
x Let's discuss great artists
Let's join the Gobstones Club
o Let's stare at the ground
v Let's think boring thoughts
x Let's throw Gobstones at Snape
Drink Butterbeer – Prove how well you know Badeea !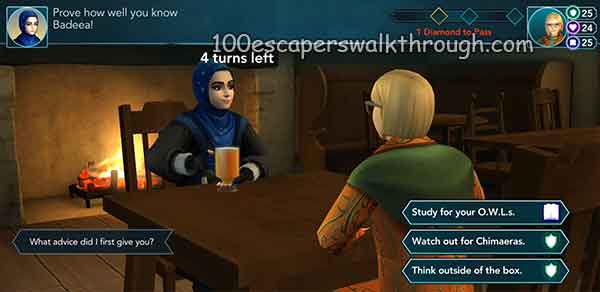 What advice did i first give you?
o Think outside of the box
x Watch out for Chimaeras
x Study for your O.W.L.s.
What's my surname?
o Ali
x Adil
x Alawi
What was i doing when we met?
o Painting portraits
x Eating sandwiches
x Brewing potions
Who did i paint when we met?
o Beatrice Haywood
x Penny Haywood
x Mundungus Fletcher
Strengthen Friendships ! You can have special interactions with your companions, like Playing Gobstones in the Courtyard and Eating Meals in the Great Hall. Complete these interactions to raise your Friendship Level and unlock valuable rewards. You can even earn the chance to invite your companins on special adventures!