Guide for Year 4 Chapter 9 Harry Potter Hogwarts Mystery Glittery Secrets Walkthrough – Accompanied by Madam Rakepick's Niffler, you scour the castle in search of the Centaur's missing arrowhead.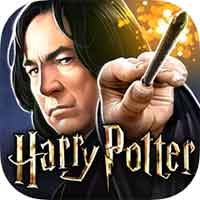 Harry Potter: Hogwarts Mystery by Jam City, Inc. on iOS and Android devices
Harry Potter Hogwarts Mystery Year 4 Chapter 9 Walkthrough

There are 3 task in year 4 chapter 9 :
1. Search the Artefact Room with Madam Rakepick's Niffler.
2. Meet Madam Rakepick in the Clocktower Courtyard.
3. Search Filch's Office with Madam Rakepick's Niffler
The first search with Niffler is start from artefact room, you need to finish it in 1 hour with 1 star to pass. Then talk to Rakepick at the Clocktower Courtyard, where you tell her that you might want to check Filch's Office.
you will have option to choose if would you like Madam Rakepick to distract Mr Filch for you ?
– Yes!
– No
Go to Filch's Office and finish Search Filch's Office in 3 hours with 1 star to pass.
When you're done Sickleworth will find a key and madam Rakepick will take the key with Gillyweed on it, where she've been searching for the key for a very long time. So she's been using you to find this item, and now she's wishing you good luck on your search for the Centaur arrowhead with her niffler. That's the End of chapter 9 !
There are 2 Lessons to learn in order to finish this chapter :
– Potions Class: Pepperup Potion
– Flying Class : Sloth Grip Roll