Guide for Year 4 Chapter 13 Harry Potter Hogwarts Mystery The Centaur's Arrow Walkthrough – Broom and Beautification in hand, you're finally ready to return to the Forbidden Forest, and get rid of the Red Cap. If you succeed, you'll face your biggest threat yet.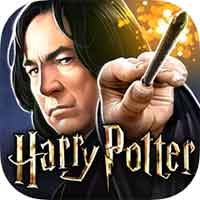 Harry Potter: Hogwarts Mystery by Jam City, Inc. on iOS and Android devices
Harry Potter Hogwarts Mystery Year 4 Chapter 13 Walkthrough

the update probably will released next week, so we will keep you updated !
task :
1. Talk to charlie about the red cap
Please Be Patient
Thank you for playing Harry Potter: Hogwarts Mystery. Check back frequently, as new Hogwarts mysteries are coming soon.