Guide for Year 3 Chapter 9 Harry Potter Hogwarts Mystery The Vault Of Fear Walkthrough – You have formed a surprising alliance with the Slytherin Barnaby Lee, while Tulip continues to find clues in your brother's research. The Vault of Fear looms ahead.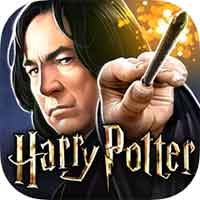 Harry Potter: Hogwarts Mystery by Jam City, Inc. on iOS and Android devices
Harry Potter Hogwarts Mystery Year 3 Chapter 9 Walkthrough

There are a lot of task in year 3 chapter 9 :
1. Tulip has a plan for entering the Restricted Section and finding the Cursed Vault.
2. You need to be in top form to face the vault. Practise with your friend on the Training Grounds.
3. Distract Pince, enter the Restricted Section, find the vault, break the curse. Simple, right?
4. Enter the Library and find the Cursed Vault
5. This is it. Time to enter the Restricted Section and break the curse on the Vault of Fear.
6. The Vault of Fear lies ahead. You must break the curse to save Hogwarts!
Duel Vs Voldemort

There's 1 Lesson to finish in order to finish this chapter :
Transfiguration Classroom : Mice to Snuffbox – change a mouse into a snuffbox.