Guide for Harry Potter Hogwarts Mystery Year 2 Walkthrough – YEAR 2 CHAPTER 1 YEAR TWO BEGINS ! You return to Hogwarts after a restless summer, a little older, a little wiser, and much more curious about the Cursed Vaults.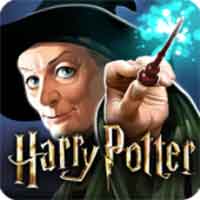 Harry Potter: Hogwarts Mystery by Jam City, Inc. on iOS and Android devices
Welcome back to another year at Hogwarts, you will start at the Great Hall for the Welcome Feast !
Harry Potter Hogwarts Mystery Year 2 Full Walkthrough

Rowan will ask you how were your summer holidays and you have 3 options to choose, then she'll tell you that she have read everything related to the secret message in the hidden room
"The Ice Knight stands guard past the Vanished Stairs"
You're going to look for the correct stairs with help from ben and penny, but Ben is missing !
Penny will suggest you to ask between Professor Mcgonagall or His Prefect, Angelica Cole about Ben.
There are 2 Lessons you need to learn : Engorgio and Reparifarge, for reparifarge you will have a new Transfiguration Class in this 2nd year !

Professor Mcgonagall will ask give you if you be interested in advanced transfiguration lessons outside of class ? and she will give you 10 house points on her class
In Courtyard Angelica will ask you about the cursed ice room, if you find anything, any clue or warning about potential threats beyond the room itself ?
you can choose tell her about a secret message or nothing
next Rowan will meet you on the artefact room in corridor
use Alohomora spell on the locked cabinets and you'll find a code of note
go back to your common room and talk to Rowan, she will deciphering the note
"Your next instructions have been Transfigured into a Black Quill and hidden in the Gryffindor Common room. Failure to follow your instructions will resurt in severe punishment. – R."
now for the next chapter, you can watch the walkthrough in these list of Harry Potter Hogwarts Mystery :
YEAR 2 CHAPTER 2 Growing And Shrinking
YEAR 2 CHAPTER 3 The Black Quill
YEAR 2 CHAPTER 4 Cursed Vault
YEAR 2 CHAPTER 5 Rowan's Recovery
YEAR 2 CHAPTER 6 Bill Weasley
YEAR 2 CHAPTER 7 Facing The Ice Door
YEAR 2 CHAPTER 8 Training The Team
YEAR 2 CHAPTER 9 Wizards Unite
YEAR 2 CHAPTER 10 The Vault Of Ice
Black Quill ? and who is R ?
continue for year 2 chapter 2 for the next story =)