Solutions of Hidden Escape 2 Level 26 27 28 29 30 Walkthrough – Can you escape from 100 room of hidden escape and get out the sinister mansion ? In Hidden Escape 2 you must find puzzle logic to solve unique puzzles, riddles and secrets of the game world on the all of 100 floors.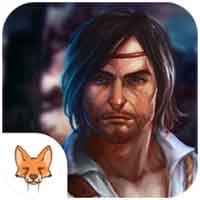 Hidden Escape 2 by zenfox on android and ios iphone / ipad
hidden escape 2 level 26 walkthrough
drag to create line from blue dots and follow the pattern from the book
if you do it correctly for 3 times then the door will open

hidden escape 2 level 27 walkthrough
get green diamond from left box
open the chest to get blue diamond
get another blue diamond from glass above door
get sword and use it on the right curtain to get red diamond
pick up key behind shield and use it to open door

hidden escape 2 level 28 walkthrough
get torch on right and use it on candle
use torch to the brick on top right
get the bowl and put it on bottom right
wait until it full with water then use it on middle floor
get a hammer head
pick up stick on left table and connect it with hammer
use hammer on right wall to get key
use key to open door

hidden escape 2 level 29 walkthrough
spell K E Y to the correct symbol
the k e y letters is on right wall
the answer is "C L <"
hidden escape 2 level 30 walkthrough
pick up torch and use it on spider
get the key on right spider web and use it to open door

back to all levels solution of hidden escape 2 walkthrough list