Answers of Hidden Escape 2 Level 36 37 38 39 40 Walkthrough – Can you escape from 100 room of hidden escape and get out the sinister mansion ? In Hidden Escape 2 you must find puzzle logic to solve unique puzzles, riddles and secrets of the game world on the all of 100 floors.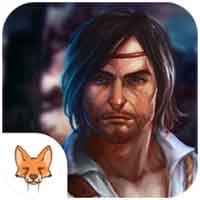 Hidden Escape 2 by zenfox on android and ios iphone / ipad
hidden escape 2 level 36 walkthrough
match the color of diamond with dots using the arrow
press : left 2x – right 2x – left 1x

hidden escape 2 level 37 walkthrough
shake your phone to make the glass drop
remove the glass to left and right, pick up key and open door

hidden escape 2 level 38 walkthrough
swipe the glass ball with the arrow clue to reveal numbers
enter : 4 9 2 to open door

hidden escape 2 level 39 walkthrough
use your finger to swipe the goblin until the red bars on door become black
my finger became hot, so becareful !

hidden escape 2 level 40 walkthrough
connect the puzzle picture by swiping the image of door

back to all levels solution of hidden escape 2 walkthrough list