Did you choose the wrong house or choose the wrong gender and want to restart ? follow these steps How To Start Over Harry Potter Hogwarts Mystery where you can reset account on ios / android devices that erase old game data and start off fresh new from beginning !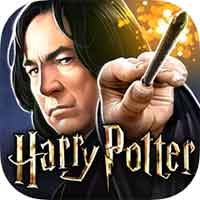 Harry Potter: Hogwarts Mystery by Jam City, Inc. on iOS and Android devices
First you need facebook account, open the game app and look at the setting menu on bottom left corner of your game screen (gear icon) then tap Account Info
You need to connect your account to facebook, then you need to close the game and log out of your facebook account.
If you have Facebook app on your device, then you need to log out from the app also.
Delete Harry Potter Hogwarts Mystery Game from your device.
Clear Cache and Cookies from your device setting menu.
Log into Facebook, check on Apps and Websites and search for Hogwarts Mystery under the Active Apps section.
Tap on the "Remove" option and select "Delete All Posts, Photos, and Videos" option then click "Remove."
Now on the last step, redownload Harry Potter Hogwarts Mystery game from Apple Store or Google Play Store
Open the app and your game should be reset allowing you to restart your game from the Witch or Wizard selection screen.
Harry Potter Hogwarts Mystery Year 1 Full Walkthrough

Good luck trying and if you have any question about the game, please ask in the comments below 🙂 Remember that you can only pick your Female / Male character once and can't change it in the middle of the game, if you choose male then rowan will be male or female then rowan will be female. This is also the same with the house that you choose in game, rowan will follow you no matter which house you choose and merula will always be a Slytherin.