Cheats for Kezako Mistery Pic Answers to help you spin the wheel and find the mystery pic word solution that match the picture square using letters length on random level ! Find the hidden image from behind the square tile. Spin the wheel to unveil squares ! How many squares will it take you ? there are tons of different images photo to guess from these category : animals, objects and food, to monuments and famous people.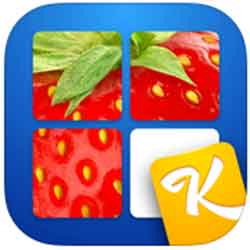 Kezako : Mystery Pic by SCIMOB on itunes ios iphone, ipad and android google play
here are list of all kezako level answers :
Kezako 2 Words Answers :
Barack Obama
Angelina Jolie
Johnny Depp
Eiffel Tower
Wedding Ring
Wine Cellar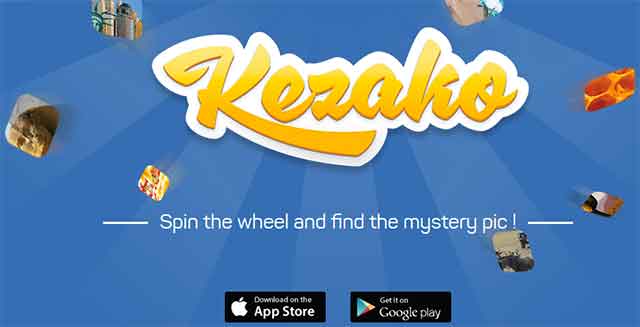 Spin the wheel and unveil squares of the mystery image to find the associated word! The object of the game is to find the word associated with the image while unveiling the fewest squares possible.
Kezako 3 Letters Answers :
EYE
FLY
CAN
SEA
CAT
ANT
SUN
EGG
DNA
OWL
Kezako 4 Letters Answers :
SAND
IPAD
YODA
SURF
SUMO
TUNA
JUDO
ROSE
YARN
BULB
CHIP
KIWI
BEAR
Kezako 5 Letters Answers :
TEDDY
BREAD
FALLS
KAYAK
TRUNK
TABLE
SCREW
PASTA
SHARK
STRAW
ONION
SUSHI
LIGHT
BENCH
HYENA
LOUSE
SHEEP
SWING
CHESS
POPPY
SNAKE
APPLE
PIANO
Kezako 6 Letters Answers :
TOUCAN
RECORD
VENICE
COFFEE
CACTUS
CANDLE
BRAZIL
TURTLE
PAELLA
TENNIS
OYSTER
CASINO
BEAVER
TATTOO
URCHIN
Kezako 7 Letters Answers :
PRETZEL
UKULELE
RAFTING
CHEETAH
VOLCANO
NIAGARA
MASSAGE
LIBRARY
PELICAN
LOBSTER
PANCAKE
JAVELIN
PRESENT
ROOSTER
CONCERT
Kezako 8 Letters Answers :
FOOTBALL
LIPSTICK
COCKTAIL
DOUGHNUT
SQUIRREL
VINEYARD
FOOSBALL
CARNIVAL
EINSTEIN
GRAFFITI
Kezako 9 Letters Answers :
DRAGONFLY
JELLYFISH
BILLIARDS
CATAMARAN
CROISSANT
SNOWBOARD
SNOWFLAKE
Kezako 10 Letters Answers :
STALACTITE
MICROPHONE
STRAWBERRY
HELICOPTER
MICROSCOPE
WATERMELON
Find the right math operations and zero in to win math academy ! No need to be a math wiz, enroll in Math Academy and earn your diploma! It's easy in the beginning, then grids will contain more and more numbers with several operations to find in the right order!