Guide for Quidditch Chapter 2 Harry Potter Hogwarts Mystery Walkthrough – The Road To Tryouts ! look for Skye and let her teach you some tricks about House Quidditch Team to begin their journey to Quidditch Cup victory! on chapter 2 you will unlock new Quidditch friendly gameplay mode!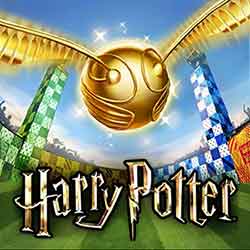 Harry Potter: Hogwarts Mystery by Jam City, Inc. on iOS and Android devices
Chapter 2 : The Road To Tryouts

There are 4 task in Hogwarts Mystery Quidditch Chapter 2 Quest :
1. Meet Penny at Great Hall (Lower Floor – West)
Explore ways to get a Quidditch tryout
Penny will say :
Sky is right over there. You can go and ask her now if she'll mentor you…
– Brilliant idea!
– Rotten idea!
finish "Barter with Skye" with 3 diamonds to pass and recommended attributes : 13 13 11
*** 3 hours waiting time or 55 gems to pass for next task
2. Study with Skye at Quidditch Stands (Quidditch Stadium)
Tutor Skye for her Charms exam
Skye will say :
Taking the pages i need. Is that all right with you ?
– No, it's wrong
– Yes, it's brilliant
finish "Collect Charms Pages" activity with 1 star to pass in 3 hours
*** 5 hours waiting time or 73 gems to pass for next task
3. Get a Quidditch Lesson at Quidditch Changing Room (Quidditch Stadium)
Get a Quidditch lesson from Skye
finish "Mount a Hexed Broom" activity with 5 stars to pass in 8 hours
Skye will ask you :
Are you doubting me, Curse-Breaker?
– Yes, i doubt you
– No, i trust you
*** 4 hours waiting time or 64 gems to pass for next task
4. Begin your Quidditch training at Quidditch Pitch (Quidditch Stadium)
Skye will say :
Instead of wasting time giving you a Quidditch lesson…
– Identify with Skye
– Challenge Skye
Win "Friendly" Quidditch
o Drag the Token to a circle. Time your drag so you touch the circle when the ring is at its smallest.
o The Skill Meter represents how well you perform your Quiddich Manoeuvre.
o Reach the halfway point on the Skill Meter to successfully execute your Quidditch Manoeuvre.
o Team Performance Meter represents who's currently winning the game.
o You've won because your team filled up more of the Performance Meter. Win matches to get better rewards!
rewards : 3 gems + 200 coins + 1 quidditch skill