Guide for Quidditch Chapter 7 Harry Potter Hogwarts Mystery Walkthrough – Decision Time ! get a quidditch robes and unlock Orion as reward for finishing this chapterand get ready for your first House Cup match for your journey to Quidditch Cup victory!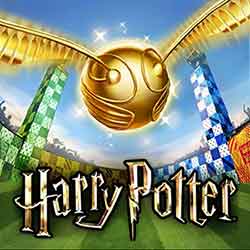 Harry Potter: Hogwarts Mystery by Jam City, Inc. on iOS and Android devices
Chapter 7 Decision Time

There are 5 task in Hogwarts Mystery Quidditch Chapter 7 Quest :
1. Meet with Murphy at Great Hall (Lower Floor-West)
Prepare for your first Quidditch house match
Murphy will ask you :
Do you think my inviting you here is all a ploy?
– Yes, it's a ploy
– No, you're a true friend (level 3 friendship with murphy)
finish "Play Wizard Chess" activity with 5 stars to pass in 1 hour
*** 64 gems or 4 hours waiting time for next task
2. Meet with Your Head House at Corridor (Lower Floor – West)
Discuss Quidditch with your Head of house
Your head of house will ask you :
I trust that you have prepared for today's match…?
– I can't wait to play
– I wish i had more time
* Complete 2 Quidditch Friendlies
3. Meet with Orion at Quidditch Changing Room (Quidditch Stadium)
Receive a Quidditch gift from Orion
finish "Discuss Quidditch" activity with 1 star to pass in 3 hours
Orion will ask you :
Now, i your quidditch robes, do you feel ready to lead the team's moves in our first house match ?
– Yes, I'm ready
– No, I'm not ready
– Do you feel I'm ready?
But wouldn't you like it better if curses didn't exist at all, if evil didn't exist at all?
– Yes, of course
– No, evil has purpose
*** 82 gems or 6 hours waiting time for next task
4. Meet with Skye at Quiddtch Stands (Quidditch Stadium)
Find out what is troubling Skye
Skye will ask you :
Why should i?
– You're the Skye Parkin
– Quidditch cup is at stake
– We get to play together (level 4 friendship with Skye)
finish "Guess Skye's problem" activity with 1 star to pass in 3 hours
*** 55 gems or 3 hours waiting time for next task
5. Go to Party at Training Grounds (Castle Grounds)
Attend Hogwarts' pre-match party
finish "Inspire the Crowd" activity with 1 star to pass in 8 hours
choosing with your head means choosing a move based on what you think will lead to success in your match
choosing with your heart means choosing a move based on whose sentiments inspired you the most
Penny will ask you :
So what will you do? Choose with your head or your heart?
– My head
– My heart
rewards : 50 empathy + 200 coins + orion friendship unlock