Guide for Quidditch Chapter 8 Harry Potter Hogwarts Mystery Walkthrough – The first house match ! it's decision time, which one will you choose between these three : Parkin's pincer, Thumblerig Shuffle, Inspired Broom-Surfing for your first House Cup match for your journey to Quidditch Cup victory!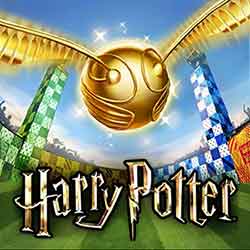 Harry Potter: Hogwarts Mystery by Jam City, Inc. on iOS and Android devices
Chapter 8 The First House Match

There are 5 task in Hogwarts Mystery Quidditch Chapter 8 Quest :
1. Prepare for House Match at Quidditch Changing Room (Quidditch Stadium)
Choose your Quidditch move
Murphy will respond :
At least 99.3% of it was quite positive!
– Good enough!
– What's the other .7%?
Orion will ask :
How do you feel about holding the fate of our team in your hands?
– I'm ready
– I'm unprepared
finish "Get Inspired" activity with 1 star to pass in 8 hours
then you will choose what you will do on the pitch :
– Parkin's pincer
– Thumblerig Shuffle
– Inspired Broom-Surfing
Finish House Match (300 coins) with rewards 1 energy + 3 house points
2. Go to Team Meeting at Quidditch Changing Room (Quidditch Stadium)
Attend the post-match team meeting
Beater will ask you :
So how do you feel after playing in your first house match ?
– I love Quidditch!
– I'm overwhelmed
finish "Listen to Orion" activity with 5 stars to pass in 1 hour
*** 6 hours waiting time or 82 gems to pass for next task
3. Have a Chat at Quidditch Pitch (Quidditch Stadium)
Chat with Skye, Murphy, and Orion
finish "Listen to Face Paint Kid" activity with 1 star to pass in 3 hours
*** 3 hours waiting time or 55 gems to pass for next task
4. Go to the Great Hall (Lower Floor – West)
Bond with Skye, Murphy, and Orion
finish "Reflect Upon Your Match" activity with 5 stars to pass in 3 hours
Skye will ask you :
So are you saying if you had to play all over again, you'd choose the same move in the match?
– Yes, I'd make the same choice
– No, I'd choose differently
*** 4 hours waiting time or 64 gems to pass for next task
5. Convince Orion at Quidditch Pitch (Quidditch Stadium)
Practise Quidditch with your teammates
finish Friendly Quidditch Match (300 coins)
rewards : 50 empathy + 200 coins