Solution for Symbology Level 121 – 130 Answers with picture solution to easily find the correct symbol of the random level, search the symbol word explanation or looking at the images to match with your level. The symbology puzzle game answers will help you guess the correct words from minialistic symbol icon.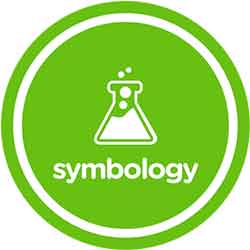 Symbology Answers
Level 121 : Symbology MOVIE woman bag umbrella : Mary Poppins
Level 122 : Symbology INSECT bee + T L E : beetle
Level 123 : Symbology ACTION up right down arrow : upside down
Level 124 : Symbology MOVIE A hand fist + battery money : a fistful of dollars
Level 125 : Symbology ANIMAL palm tree water cancer zodiac : crab
Level 126 : Symbology MOVIE anchor and ma : anchorman
Level 127 : Symbology TV SHOW bee witch hat + E D : bewitched
Level 128 : Symbology PEOPLE family tree gandma : grand mother
Level 129 : Symbology PHRASE man talking 2 hand : talk to the hand
Level 130 : Symbology CHARACTER M wmustache car chef : Mario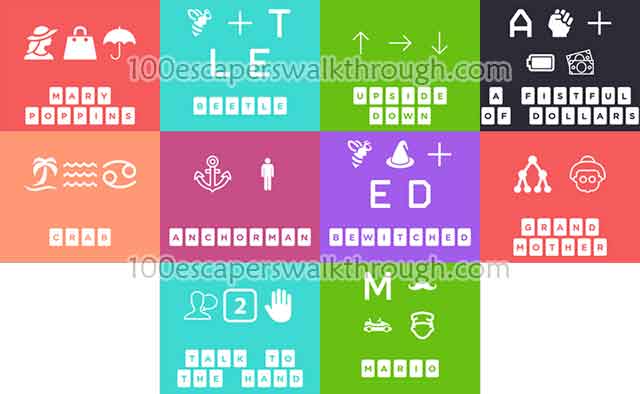 Symbology game by Conversion / Random Logic Games, LLC available on iphone ios (itunes) and android (google play). Return to complete levels list of symbology answers where the game utilizes both iconic culture references and day-to-day phrases and concepts to guide you through each level.