Guide for Traffic Rider Overtake Cars Walkthrough – on career mode there are some mission that required overtake to complete in time ! so do you know what is overtake in traffic rider means ? Read all the tips and tricks for traffic rider overtake car missions below.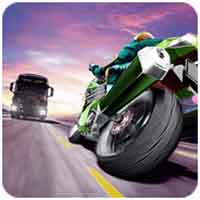 Traffic Rider App by Soner Kara on iOS iphone, ipad, android and windows phone
When you play career mode for the first time, on mission 1 to 4 you only need to Reach Finish In Time .. so use your first motorbike to complete the challenge. But on mission 5 there's a new OVERTAKE challenge, what counts as an overtake?
Well, it means you must be a near miss the other vehicles ! When driving over 100 kmh, overtake traffic cars closely to get bonus scores and cash 🙂
here's the guide for every traffic rider overtake mission :
Traffic Rider Mission 5 Overtake 10 Cars In 35 Seconds

Traffic Rider Mission 6 Overtake 20 Cars In 50 Seconds

Traffic Rider Mission 14 Overtake 30 Cars In 60 Seconds

Traffic Rider Mission 20 Overtake 20 Cars In 40 Seconds

Traffic Rider Mission 21 Overtake 50 Cars In 80 Seconds

Traffic Rider Mission 32 Overtake 70 Cars in 100 Seconds

Traffic Rider Mission 36 Overtake 90 Cars in 120 Seconds
Traffic Rider Mission 38 Overtake 50 Cars in 75 Seconds
as you can see the overtake will required some cars numbers and time to beat, so there's some tips : pick the correct motorbike speed to beat the missions, and if you think that you almost finish it but the time beat you.. then use the coins to continue ! but i don't know which one is more difficult… overtake or combo challenge ?