Guide for Year 5 Chapter 16 Harry Potter Hogwarts Mystery A Dance With Diego Walkthrough – As you prepare to confront Rakepick, you'll train with your fiercest rival, and meet the master of dance and duels, Diego Caplan.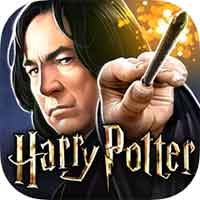 Harry Potter: Hogwarts Mystery by Jam City, Inc. on iOS and Android devices
Harry Potter Hogwarts Mystery Year 5 Chapter 16 Walkthrough

There are 4 task in year 5 chapter 16 :
1. Meet Bill at Corridor (West Towers)
Tell Bill what you know about Rakepick
finish "Discuss Rakepick" activity with 1 star to pass in 1 hour
2. Meet Merula at Training Grounds (Castle Grounds)
Practise spells with Merula
finish "Practise with Merula" activity with 1 star to pass in 3 hours
Merula will ask you :
Why did you ask me to help you train ?
– Bill was busy
– You know Rakepick
– You're a powerful witch
3. Meet Diego at Courtyard (Lower Floor – West)
Meet Diego Caplan
Diego will respond :
I've heard so many things about you. Each one more exciting than the last…
– That's strange…
– That's nice of you to say
– Are you trying to chat me up?
Duel Diego with recommended attribute levels : 22 22 22
Diego will say :
You are even more impressive than i ever imagined…
– I practise a lot
– I'm the best dueller at school
– I got lucky
Tell me, are you seeing someone?
– Yes, there's someone special…
– No, but I wish there was…
– I don't care about romance
4. Challenge Rakepick at DADA Classroom (East Towers)
finish "Consult Your Classmates" with 1 star to pass in 8 hours
Madam rakepick will say :
Feel free to interrogate me…
– How do you know my brother?
– How do you know Mundungus Fletcher?
– How do you know Professor Snape?
Choose your next move very carefully…
– Walk away from Rakepick
– Challenge Rakepick
– Cast a spell on Rakepick
There are 2 Lessons to learn in order to finish this chapter :
– Charm Class : Disillusionment Charm
– Herbology Class : Ginger Root