Guide for Year 5 Chapter 22 Harry Potter Hogwarts Mystery Agent Of Chaos Walkthrough – Peeves has the portrait you want, and he'll only give it to you after you cause chaos all around Hogwarts. But how far will he make you go?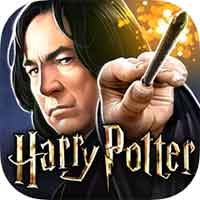 Harry Potter: Hogwarts Mystery by Jam City, Inc. on iOS and Android devices
Harry Potter Hogwarts Mystery Year 5 Chapter 22 Walkthrough

There are 6 task in year 5 chapter 22 :
1. Talk with Duncan at Courtyard (Lower Floor – West)
Discuss how to find Peeves with Duncan
finish "Find out Peeves' Request" activity with 1 star to pass in 1 hour
Duncan will ask you to choose to cast the Lacamum Inflamari spell on :
– Filch
– Snape
2. Annoy Sir Cadogan at Grand Staircase (Lower Floor – West)
Get Sir Cadogan riled up
Sir Cadogan will ask you :
What brings you to this hallowed ground ?
– Peeves sent me
– I want to hear of your adventures
– I want to talk about my suit of armour
finish "Rankle Sir Cadogan" activity with 1 star to pass in 3 hours
3. Do Peeves' Bidding at Training Grounds (Castle Grounds)
Do whatever Peeves says
Defeat Kettleburn's Chimaera with recommended attribute levels : 22 21 22
4. Create Chaos at Kitchens (Dungeons)
Cause a scene in the Kitchen
Merula will ask you :
What's your next move ?
– Cooperate with Peeves
– Challenge Peeves
finish "Get into a Food Fight" activity with 1 star to pass in 8 hours
5. Search for a Prank at Zonko's Joke Shop (Hogsmeade)
Look for a specific prank at Zonko's
Tonks will ask you :
What about you ? Would you rather have everyone or no one know you're behind the mischief?
finish "Find the Perfect Prank" activity with 1 star to pass in 3 hours
6. Pull a Prank at Prefects' Bathroom (West Towers)
Add frog spawn soap to a student's bath
Bill will say :
Besides, you wouldn't be pulling this prank if we didn't so badly need the vault portrait from Peeves…
– No, i'd pull this prank anyway
– Yes, I'm only doing this for the portrait
finish "Use Frog Spawn Soap" activity with 1 star to pass in 3 hours
There are 2 Lessons to learn in order to finish this chapter :
– Potion Class : Wit-Sharpening Potion (3 hours 5 stars to pass)
– DADA Class : Vipera Evanesca (3 hours 5 stars to pass)
now continue to year 5 Chapter 23 : Mischief Masterpiece