Guide for Year 5 Chapter 29 Harry Potter Hogwarts Mystery Final Preparations Walkthrough – You're ready to enter the Cursed Vault! But who will go and how you'll get there is up to you and Rakepick.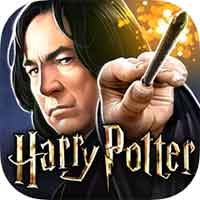 Harry Potter: Hogwarts Mystery by Jam City, Inc. on iOS and Android devices
Harry Potter Hogwarts Mystery Year 5 Chapter 29 Walkthrough

There are 6 task in year 5 chapter 29 :
1. Meet with Rakepick at Courtyard (Lower Floor – West)
Discuss final preparations with Rakepick
finish "Choose a Friend" activity with 1 star to pass in 3 hours
Madam Rakepick will ask you :
So who will we bring with us : Charlie or Penny ?
– Charlie (level 7 friendship)
– Penny
2. Recruit Charlie at Hog's Head Inn (Hogsmeade)
Convince Charlie to enter the Cursed Vault
Recruit Charlie with 3 Diamonds to Pass and Recommended Attributs (22 22 22)
You will respond to ben :
I suppose i can't talk you out of it, Ben… :
– And it's a great idea! (level 10 friendship)
– But it's a bad idea!
5 hours waiting time to unlock next task (73 diamonds to skip)
3. Get Lectured at History of Magic Classroom (Lower Floor – East)
Get lectured by Binns
you will respond to Rakepick :
– Rebel against Rakepick
– Praise Rakepick's judgement
finish "Learn about Portkeys" activity with 1 star to pass in 3 hours
4. Prepare for Battle at Defence Against the Dark Arts Classroom (East Towers)
Prepare for battle
5. Buy New Clothes
Dress for battle (new dragon outfit for 225 diamonds)
6. Meet Rakepick at Defence Against the Dark Arts Classroom (East Towers)
Show Rakepick your battle look
There are 2 Lessons to learn in order to finish this chapter :
– Defence Against the Dark Arts Classroom : Everte Statum (5 stars in 3 hours)
– Charms Classroom : Lumos Maxima (5 stars in 3 hours)
now continue to year 5 Chapter 30 : Into the Vault