Guide for Year 6 Chapter 1 Harry Potter Hogwarts Mystery Year Six Begins Walkthrough – Your sixth year begins without Rakepick or your brother. And there's a last Cursed Vault to find. But first you'll have to find your friends… and some of them have changed.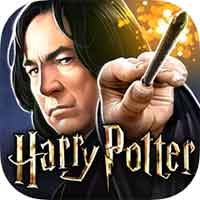 Harry Potter: Hogwarts Mystery by Jam City, Inc. on iOS and Android devices
Harry Potter Hogwarts Mystery Year 6 Chapter 1 Walkthrough

There are 4 task in year 6 chapter 1 :
1. Gather in Great Hall (Lower Floor – West)
Reunite with your friends
Rowan will ask "What was most on your mind this summer?
– Rakepick
– My brother
– My friends
finish "Talk with Friends" activity with 1 star to pass in 8 hours
*** 1 hour waiting time or 30 gems to pass for next task
2. Meet Mad-Eye Moody at Hog's Head Inn (Hogsmeade)
Learn about 'R' from Mad-Eye Moody
You will ask 1 question to him :
– Do you like your nickname?
– Can we order some Butterbeers?
– Who do we have in common?
finish "Learn about 'R'" activity with 1 star to pass in 1 hour
*** 3 hours waiting time or 55 gems to pass for next task
3. Find Ben at Corridor (Lower Floor – WEst)
Meet with Ben in the Artefact Room
Do you like the new personality of Ben ?
– I like 'New Ben'
– I don't like 'New Ben'
finish "Learn of Ben's Adventures" activity with 1 star to pass in 3 hours
4. Find Merula at Training Grounds (Castle Grounds)
Offer support to MErula
finish "Discover MErula's Plan" activity with 1 star to pass in 3 hours
There are 2 Lessons to learn in order to finish this chapter :
– Charm Class : Drought Charm (5 stars in 3 hours)
– Transfiguration Class : Cauldron Cakes to Cabbages (5 stars in 3 hours)
now continue to year 6 Chapter 2 : Curses And Prophecies