Guide for Year 6 Chapter 11 Harry Potter Hogwarts Mystery Love In A Bottle Walkthrough – Between missing ingredients and skeptical friends, brewing a Love Potion for Alistair proves to be a tricky task.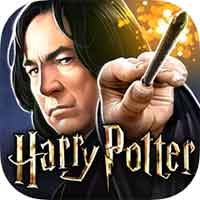 Harry Potter: Hogwarts Mystery by Jam City, Inc. on iOS and Android devices
Harry Potter Hogwarts Mystery Year 6 Chapter 11 Walkthrough

There are 5 task in year 6 chapter 11 :
1. Recruit Penny at Three Broomsticks (Hogsmeade)
Convince Penny to brew a Love Potion
Presuade Penny with 3 Diamonds to Pass : 25 25 24
Convince Penny to Help You Brew a Love Potion!
*** 3 hours to wait or 55 gems to pass for next task
2. Get Rose Thorns at Herbology Classroom (Lower Floor-East)
Gather Rose Thorns for the Love Potion
finish "Gather Rose Thorns" activity with 1 star to pass in 3 hours
3. Get Peppermint at Kitchens (Dungeons)
Get Peppermint for the Love Potion
finish "Work in the Kitchens" activity with 1 star to pass in 3 hours
Rowan will ask you :
Dow you want me to come with you to get the Powdered Moonstone and Pearl Dust?
– Bring Rowan
– Go alone
*** 1 hour to wait or 30 gems to pass for next task
4. Wait for the Train at Hogsmeade Train Staion (Hogsmeade)
Wait with Rowan for the seller's train to arrive
Rowan will ask you :
So that's what you want an Invisibility Cloak for? What kind of dodgy business have you got yourself into now?
– Question Rowan's motives
– Appreciate Rowan's concern
– Change the subject
Do you think what happened in the last Cursed Vault changed you?
– Yes, of course
– No, not at all
finish "Talk to Rowan" activity with 3 stars to pass in 1 hour
*** 4 hours to wait or 64 gems to pass for next task
5. Brew a Love Potion at Corridor (Lower Floor-West)
Brew a Love Potion with Penny
finish "Brew a Love Potion" activity with 1 star to pass in 3 hours
Penny will ask you :
Do you think i made the right decision ?
– It's the right decision
– It's better to stick together
There are 2 Lessons to learn in order to finish this chapter :
– Herbology Classroom : Bouncing Bulb (5 stars in 3 hours)
– Divination Classroom : Crystal-gazing (5 stars in 8 hours)
now continue to year 6 Chapter 12: Now You See Me