Guide for Year 6 Chapter 4 Harry Potter Hogwarts Mystery Friends In Low Places Walkthrough – While your friends struggle to cope with the events of last year, you attempt to uncover a possible new threat.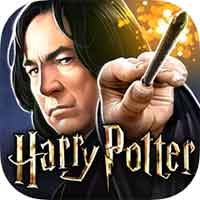 Harry Potter: Hogwarts Mystery by Jam City, Inc. on iOS and Android devices
Harry Potter Hogwarts Mystery Year 6 Chapter 4 Walkthrough

There are 6 task in year 6 chapter 4 :
1. Visit the Centaurs at Centaur Camp (Forbidden Forest)
Consult the Centaurs about Trelawney's prophecy
Torvus will ask you :
While we wait for your judge to arrive, i am curious to hear what an outsider thinks of our Camp…
– It feels safe
– It feels dangerous
– It feels magical
finish "Consult with Firenze" activity with 1 star to pass in 3 hours
2. Meet with Beatrice at Corridor (Lower Floor – West)
Mediate a fight between the Haywoods
finish "Talk with the Haywoods" activity with 1 star to pass in 3 hours
Penny will ask you :
No, you knows that i'm just worried about you. Right ?
– Side with Penny (Lv 8 friendship with penny)
– Side with Beatrice
*** 4 hours waiting time or 64 gems to pass for next task
3. Confront Ben at Knocktrun Alley (Diagon Alley)
Help Ben find what he's looking for
Ben will say :
I'll even use force if i have to.
– Are you mad?!
– That's not a bad idea
finish "Talk to Mundungus" activity with 1 star to pass in 3 hours
4. Check-In with Dumbledore at Dumbledore's Office (West Towers)
Talk to Dumbledore
Professor Dumbledore will ask you :
And as your headmaster, i'd like to know how you're feeling so i can better help you :
– I'm angry
– I'm sad
– I'm afraid
finish "Discuss your friends" activity with 1 star to pass in 3 hours
*** 3 hours waiting time or 55 gems to pass for next task
5. Talk to Charlie at Three Broomsticks (Hogsmeade)
Learn about what's bothering Charlie
Charlie will say :
That's why i'm thinking of dropping out of Hogwarts to train dragons in Romania
– I sympathise
– Are you mad?!
Reassure Charlie (friendship) with 3 diamonds to pass and recommended attributes : 24 23 24
There are 2 Lessons to learn in order to finish this chapter :
– Flying Class : Wollongong Shimmy (5 stars in 8 hours)
– Divination Classroom : Palmistry (5 stars in 8 hours)
now continue to year 6 Chapter 5 : Wherefore Art Thou, Weasleys?