Adventure Escape Cult Mystery Chapter 1 Walkthrough where on level 1 we will enter melissa's house and level 2 we will enter the compound security gate – Play as detective to go undercover and bring down the cult ! a missing friend, a mysterious stranger, a shadowy cult with a secretive leader, can you solve challenging puzzles to escape ?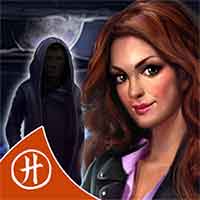 Adventure Escape: Cult Mystery Murder Case, Room, Doors, and Floors Detective Story! Room Escape game by Haiku Games
Adventure Escape Cult Mystery Chapter 1 Solution

escape cult level 1 : break into melissa's house
Find objects to aid you in your adventure
open the basket and use the rope on tree, tap it to see the letter LOVE on tree
observe letters on note and check the related numbers on the door lock
spell love from keypad : 5683
collect stars to help you when you are stuck, stars can be used for hints !
find puzzle piece :
red – under table
blue – under sofa
get fish food from right shelf and use it on fish tank
obtain a key and use it to unlock the next room
take the phone charger on right table
get green puzzle piece from bear
tap the calendar to see clue : october 24
enter 10 24 on left drawer to see the puzzle
you need to match the color to open the diary
so solve this color puzzle easily, you need get these color first :
2 blue – green
2 green – red
2 red – blue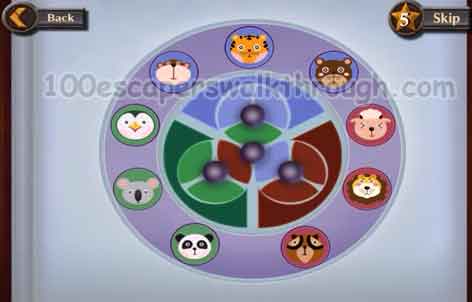 then rotate the middle color to match all 3 colors
memorize the G shape from diary, it's a clue
go back and connect the phone charger to the phone on table
drag these numbers direction :
o 5 6
4 1 2
o 3 o
escape cult level 2 : the compound security gate
go inside the security post
get the key on right, ladder and stethoscope on left
place ladder on right and get the electrical manual
use key to open drawer and get the wire stripper
go out and look on left safe dial
use stethoscope to get the numbers 18 7 13
read the electrical manual for hint :
MXR-527 with shape
you need connect left and right wire to get the correct shape
answer to solve hotwire the gate puzzle is to drag these wire :
3rd and 1st
1st and 2nd
4th and 3rd
move to escape cult chapter 2 cheats or see the complete Adventure Escape Cult Mystery Walkthrough