Adventure Escape Cult Mystery Chapter 5 Walkthrough where on level 7 we will enter the kitchen and wine cellar – Play as detective to go undercover and bring down the cult ! a missing friend, a mysterious stranger, a shadowy cult with a secretive leader, can you solve challenging puzzles to escape ?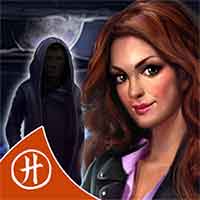 Adventure Escape: Cult Mystery Murder Case, Room, Doors, and Floors Detective Story! Room Escape game by Haiku Games
Adventure Escape Cult Mystery Chapter 5 Solution

escape cult level 7 : kitchen
get a ring piece on left and tap right door
connect the ring piece on missing spot and rotate each ring into this picture :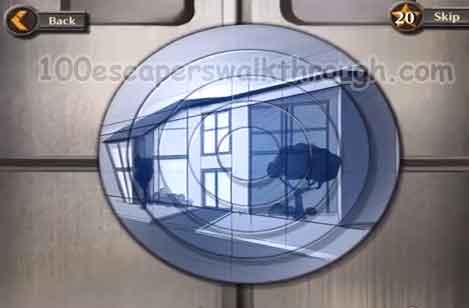 go inside and get chain, unlit torch, wine glass
open the oven to obtain a baking sheet
turn on the stove and use the unlit torch to the fire
because the trapdoor is too heavy to lift, you need to use the chain then add the baking sheet
move the left table to get 3 sack one by one into baking sheet
when the door open you can go downstairs using lit torch to see in the dark
open top middle barrel for pipe, and get the 2nd pipe on bottom left
pick up notes on right
tap the wine on table and put the notes on right, then add the wine glass
using the notes as clue :
– fruity wines go together
– whites before reds
– sweet wines all together
– the 2015 is a little dry
– start with my favorite, the 2012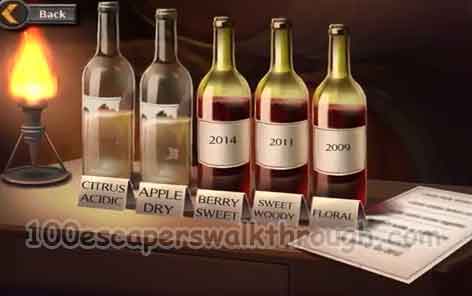 you will have the escape cult wine puzzle answer like this :
citrus acidic – apple dry – berry sweet – sweet woody – floral
get the vial of silver liquid from the drawer
tap top left pipes and connect 2 small glass pipe on the missing spot
add vial of silver liquid on left side then connect the pipes like the picture below :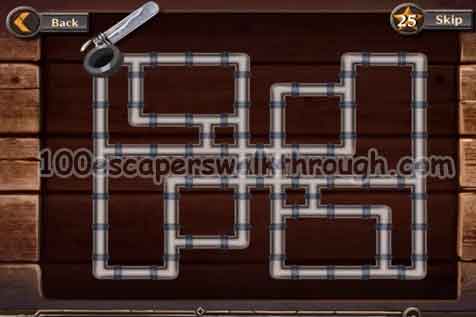 you will find a body of missing women that darius looking for !
move to escape cult chapter 6 cheats or see the complete Adventure Escape Cult Mystery Walkthrough