Guide for Year 4 Chapter 3 Harry Potter Hogwarts Mystery All About Bowtruckles Walkthrough – Madam Rakepick encourages you to enter the Forbidden forest, but you'll need help from an eccentric professor and a feisty magical creature.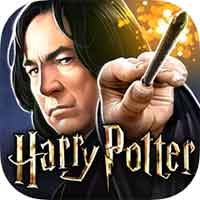 Harry Potter: Hogwarts Mystery by Jam City, Inc. on iOS and Android devices
Harry Potter Hogwarts Mystery Year 4 Chapter 3 Walkthrough

There are 3 task in year 4 chapter 3 :
1. Attend Care of Magical Creatures to ask Kettleburn how to enter the Forbidden Forest.
2. Study Bowtruckles to learn how to enter the Forbidden Forest on library and your house common room.
3. Meet Professor Kettleburn to learn about the Forbidden Forest and the Cursed Vaults.
There are 2 Lessons to learn in order to finish this chapter :
– Transfiguration Classroom : Evanesco, Vanishing Spell
– Care of Magical Creatures : Bowtruckle