Guide for Harry Potter Hogwarts Mystery Too Cool For School Challenge – Attendance has never been so rewarding ! for a limited time, collect stars in classes to earn special rewards to represent your house outside of class. Keep playing for more exciting challenges!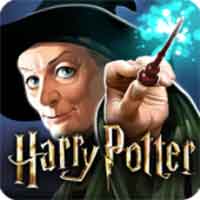 Harry Potter: Hogwarts Mystery by Jam City, Inc. on iOS and Android devices
Harry Potter Hogwarts Mystery Too Cool For School Walkthrough

Get FULL STARS in class to earn Crests. Fill the meter with Crests to earn rewards !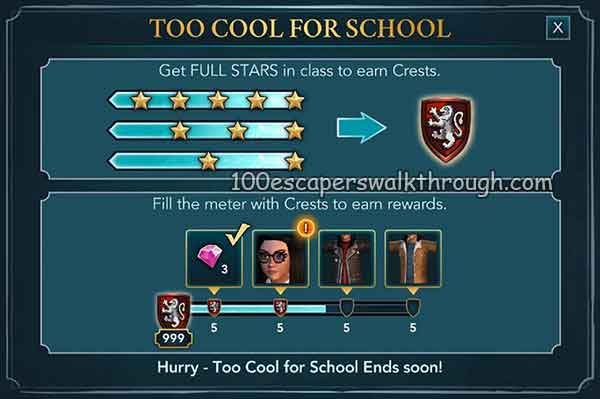 credits to : lola-calculus
Get Full Stars in any class to fill up your progress bar. Get enough progress to win Gems and exclusive avatar items!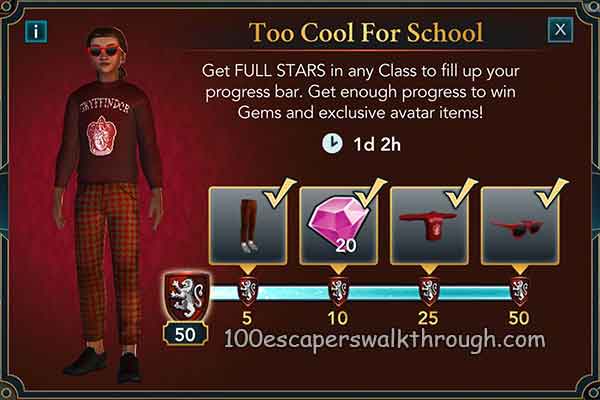 You have 72 hours to get 50 stars from completed lessons, here are the rewards :
5 stars get you trousers
10 stars get you 20 gems
25 stars get you the sweatshirt
50 stars get you the sunglasses
Tips to complete Harry Potter Hogwarts Mystery Too Cool For School :
– You have to complete the lessons, so if you pick an 8 hour class and only get 4 stars, none of them count.
– TAKE ONE HOUR CLASSES. Absolutely the quickest way to get this done. You will be sad and sorry if you find yourself stuck in an 8 hour class. This challenge only cares about stars, so I am here to spare you some pain and regret.
– Story quests don't count towards the challenge, even ones that have you learn spells. Example, when you learn Expelliarmus from Flitwick for quest then the challenge won't be count it for stars.