Time Library Chapter 2 Surprising Alchemy Walkthrough – Join Alice, Hiro and Librarian to discover the secrets of the time library ! solve unique puzzle and escape from sticky situations to save the world !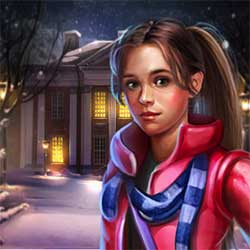 Adventure Escape: Time Library (Time Travel Story and Point and Click Mystery Room Game) Room Escape game by Haiku Games
cheat of adventure escape time library level 2 video guide :

Adventure Escape Time Library Chapter 2 Surprising Alchemy Solution
get the book on ground
take a look at left paper hint :
To enter the chamber, you must prove your intellect.
– Fill the grid with gold and lead squares.
– A three-in-a-row of the same color is not allowed.
– Each row and column must have an equal number of gold and lead squares.
tap on the door and change it :
o = gold
x = blue
here's the answer :
x x o o x o
x x o o x o
o o x x o x
x o x x o o
o x o o x x
o o x x o x
go inside the house and tap the paper clue on right table :
you must pour the mixture into the three beakers and hve it measure out to 2,2 and 3 ounces each.
only then you can cook it down into the correct ingredient.
move the vial like these numbers :
7 to 0(right)
4 to 0
3 to 0
4 to 3
3 to 3
1 to 0
6 to 0
4 to 1
get the potion
take the book on stand, move paper on left floor and pick up the key
use the key to open left door
go inside left room
get the book on table drawer and open bottom drawer for potion
pick up the scroll on shelf
go back and connect the scroll on the middle wall to see the guide
place all 3 books on right bookshelf to get the last potion
mix the potions on the middle table to get a time crystal
back to the library
Complete 9 chapters of Adventure Escape Time Library, each with unique escape challenges! Gather tools and items to aid in your escape!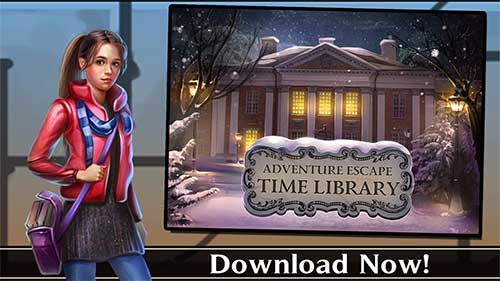 see the complete Adventure Escape Time Library Walkthrough