Time Library Chapter 7 Ancient Treasure Walkthrough – Join Alice, Hiro and Librarian to discover the secrets of the time library ! solve unique puzzle and escape from sticky situations to save the world !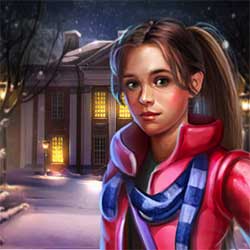 Adventure Escape: Time Library (Time Travel Story and Point and Click Mystery Room Game) Room Escape game by Haiku Games
cheat of adventure escape time library level 7 video guide :

Adventure Escape Time Library Chapter 7 Ancient Treasure Solution
tap the paper on wall and move the numbers from top to bottom :
400 – 20 – 100 – 10
obtain an aztec idol
pick up another aztec idol near door then move to the right room
tap the 2 pot on right side and get a ceremonial knife
use the knife to cut a deer skin on right wall
use the knife on the left hole floor to get the last aztec idol
back to the left room
use the knife to cut right curtain for vines
put the deer skin on the scale then add the vines
place all aztec idol in front of the scale
then try to put the aztec idol on the scale one by one to see the weight
order the paper in the correct weight :
2 – 1+ – 1 – 3 – 2+
get these aztec idol and put them on the other room pedestal by looking at the clue under it :
2 + 3 on left pedestal
1+ + 2+ on right pedestal
tap the star and move the gem in the correct position :
yellow – green – yellow – green – purple – blue – green
take the time crystal
Complete 9 chapters of Adventure Escape Time Library, each with unique escape challenges! Gather tools and items to aid in your escape!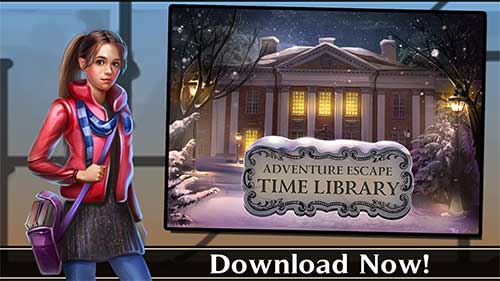 see the complete Adventure Escape Time Library Walkthrough