Time Library Chapter 5 Is Hope Lost Walkthrough – Join Alice, Hiro and Librarian to discover the secrets of the time library ! solve unique puzzle and escape from sticky situations to save the world !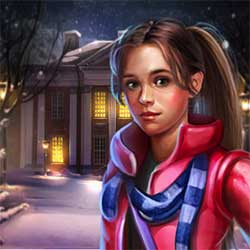 Adventure Escape: Time Library (Time Travel Story and Point and Click Mystery Room Game) Room Escape game by Haiku Games
cheat of adventure escape time library level 5 video guide :

Adventure Escape Time Library Chapter 5 Is Hope Lost Solution
get a long knife, emergency food supplies, bedsheet, dust pan
place dust pan near door and use knife on the door keyhole
get key from dust pan then use it to open door
take hammer and use it on the planks outside to get nails
read the paper on the drawer outside :
many want the diamond to quickly get rich
but those who deserve it must scratch curiosity's itch
number the moons in our sky
and how many planets in our solar system fly
next consider the continents that have been made
and finally which month was caesar betrayed
use these text to find numbers for briefcase :
1 8 7 3
use the bedsheet and nails on the left stand
drag the bedsheet to the hole
now this is the logic game, where you need to transport all from left to the boat :
alice + dog = dog on boat
alice + hiro = hiro on boat – dog back with alice
alice + bag = bag + hiro on boat
alice + dog = alice + dog + hiro + bag on boat
Complete 9 chapters of Adventure Escape Time Library, each with unique escape challenges! Gather tools and items to aid in your escape!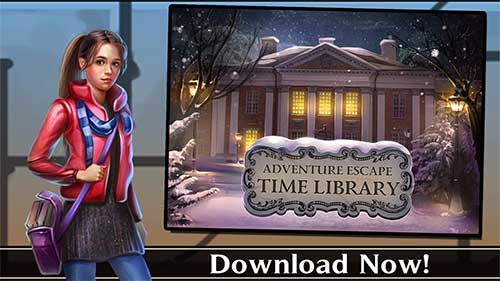 see the complete Adventure Escape Time Library Walkthrough