Solutions of Brain Out Beat Virus Level 6 7 8 9 10 Walkthrough for every question and logic behind it so you can understand completely how to solve each levels in this brain puzzle education game 🙂 Think outside the box and run your imagination now! Remember that the solution subverts normal thinking is the most interesting thing in this trivia game, so have a new experience with creative thinking and absurd solution.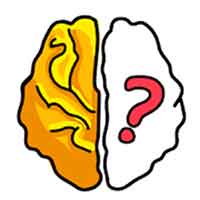 Cheats for Brain Out Answers from Focus apps :
Brain Out Beat Virus Level 6 7 8 9 10 Walkthrough

brain out beat virus no 6 walkthrough
how to remove the virus in your hand :
remove the firewoods out of the screen then use alcohol to hand
brain out beat virus no 7 walkthrough
put on a mask for people outside :
there's a hidden house on right side
move the people inside
brain out beat virus no 8 walkthrough
what's the first thing to do after taking the elevator home ?
drag the woman to the sink and clean your hand
the virus will remain on the elevator buttons, washing your hands when go back home
brain out beat virus no 9 walkthrough
how to deal with the mask after use
move the screen to find hazardous trash cans on right side
throw discarded mask to the trash can
brain out beat virus no 10 walkthrough
how to be better prevent the virus at home ?
drink more water
ventilate the room, slide to open the window
So many trivia questions to boost your brain power. The perfect combination of knowledge and creativity, exercise your mind with the triple test of EQ, IQ and dumbfounded challenge. This Brain Out game full of spoof, fun and subvert your imagination!