Cheat for Jutiful App Rebus Absurd Logic Game Level 23 Answers with picture explanation to find the correct word from the puzzle images. We know that some of the pic hint could easily represent inapropriate words, so if you're looking for the correct jutiful game rebus solutions then find all of the guide here for ios itunes and android google play.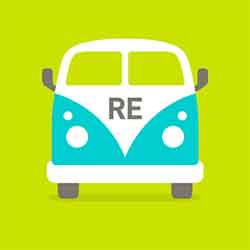 Rebus Absurd Logic Game Level 23 Walkthrough
Level 23-1 : Corn + Ice = CORNICE
Level 23-2 : Pie + ce = PIECE
Level 23-3 : B + room = BROOM
Level 23-4 : G + land = GLAND
Level 23-5 : Thin K = THINK
Level 23-6 : S + oil barrel = SOIL
Level 23-7 : TER + net inside each letters = INTERNET
Level 23-8 : MIL + lion = MILLION
This app is really fun and make you think differently about things from the picture, you can return to all Rebus Absurd Logic Game Answers and solve rebus puzzle that will make a pleasant snap in your head.