It's back-to-school time at Hogwarts… School Day Nostalgia Harry Potter Hogwarts Mystery – except you've graduated ! Some of your friends are feeling nostalgic, but others are feeling a bit homesick – especially those that are from different schools. It's up to you to help everyone realise that while your time at Hogwarts may be over, you've all got a whole new adventure in of you !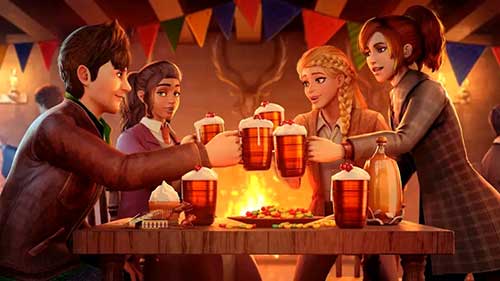 Harry Potter: Hogwarts Mystery by Jam City, Inc. on iOS and Android devices
Take a trip down memory lane in life after Hogwarts !
Life beyond Hogwarts can come with a bit of school-day nostalgia. Journey to discover how you embrace new chapters, as you reminsce on the past with new and old peers ! Join in on this limited-time side quest available only to players in Beyond Hogwarts volume 1 chapter 5 !

This quest involves our ROCC colleagues, Ruby and Alanza, who has returned to the UK after spending the summer abroad. Main character will have a chance to speculate on their Ilvermorny house and hear what a few friends have been up to since graduation.
Hogawarts Mystery School Day Nostalgia requirement :
Task 1 : Go to the Break Room – 3 hours – 5 stars
Task 2 : Find Ruby (High Street Hub) – 8 hours – 5 stars
Task 3 : Go to the Former Student Centre (Library) – 3hours – 3 stars
Task 4 : Meet Up with Alanza (Three Broomsticks) – 8 hours – 5 stars
Task 5 : Attend the Gathering (Alumni Library) – 8 hours – 5 stars
when you're done you will get this :
You've indulged everyone's nostalgia and have got them looking forward to life after school ! Your coworker and friend, Ruby, thanked you with a beautiful postcard set of Hogwarts, Ilvermorny, and Castelobruxo.
as reward you will get Three School Postcards and this will be a tappie with a cooldown of 27 hours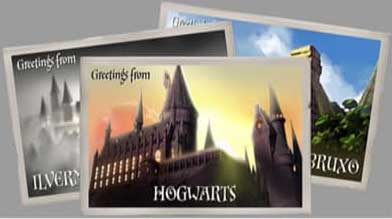 Ruby and Alanza have gifted you some postcards featuring Hogwarts, Ilvermorny, and Castelobruxo ! Head to your flat and tap it to collect energy.