Full Chapter 1 2 3 4 5 6 7 8 Solutions of Adventure Escape Mysteries Picture Perfect Walkthrough – On Assignment at a high-profile wedding, Detective Kate runs into an old flame. She thinks this will be her easiest job yet, but it's not as picture perfect as it seems.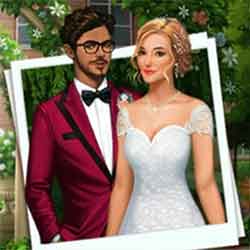 Room Escape game answer Adventure Escape Mysteries : Picture Perfect by Haiku Games
video guide AE Mysteries Picture Perfect Full Game Chapter cheats how to solve each puzzle & code :

here's the story for each chapter :
Picture Perfect Chapter 2 Walkthrough
The wedding guests grow restless as they wait for the missing groom. Did he get lost? Is it just cold feet? Or did his daredevil antics finally catch up to him?

Picture Perfect Chapter 3 Walkthrough
Chelsea's perfect day has ended in shambles. Her fiance was found dead at the bottom of a cliff, and she's convinced there's been foul play. Kate wants to find out for herself, was this "accident" more than it appears?

Picture Perfect Chapter 4 Walkthrough
After finding evidence in Dante's room, Kate and Murphy are confident they're dealing with a murder. The question now is who, why… and who's next ?

Picture Perfect Chapter 5 Walkthrough
After finding the baker's fingerprints on Dante's phone, Kate decides to question her. Ginger's bakery is filled with delicious treats, but does her sweet facade hide a sour past?

Picture Perfect Chapter 6 Walkthrough
Hunting down a murderer is no walk in the park… except when it is. Rita, the wedding photographer, has the key to some vital information, but can you trust her?

Picture Perfect Chapter 7 Walkthrough
At the YouCrew office, a familiar figure startles Kate, while the information she gathers is even more shoking.

Picture Perfect Chapter 8 Walkthrough
Kate and murphy hurry to find DJ Dee. Will they make it to her before she disappears? Or will a case of mistaken identity trip them up ?