Guide for Cat Quest Walkthrough RPG Game is available on iOS / Android / PC – Cat Quest is an open world RPG set in the pawsome world of cats! In search of your catnapped sister you pounce into the massive continent of Felingard – a world crafted in the style of overworld maps of yore and purring with cat-tastic characters, stories, and puns!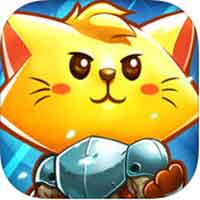 Cat Quest By The Gentlebros Pte. Ltd. on android, ios and steam pc
Leap into a grand adventure of dragons, magic and cats in purr-suit of the evil Drakoth and your catnapped sister! Explore Felingard's huge overworld map, risk life and limb delving into dungeons for epic loot, and lend a paw to a furry cast of characters in a flurry of side quests.
Cat Quest Walkthrough Video :

Find your sister and defeat the dragons !
Features :
– Pawsome real time combat! Oh so juicy combat!
– A huge open world filled with over 15 hours of furry content!
– Over 60 side quests!
– Over 60 dungeons and caves filled with purrfect loot!
– Loot? Yes we have a ton of loot! All cat certified too!
– Gorgeous graphics that accentuate the cuteness of cats!
– An engrossing story about loss, betrayal, adventure, victory and…cats!
– Game Center Achievements to scratch your trophy highs!
– Supports Metal for faster purr-formance!
What are you waiting for? Download now! A Catventure awaits!