Chef Umami Android / iOS Gameplay – You are the one and only Chef Umami! Make the most delicious food the world has ever tasted… or at least try to! swipe to see your customer and pick up your order, go to your cutting board and pick up ingredients from shelf and fridge ! when you're done put the complete food on the serving plate then serve it to the customer to get the star ratings 🙂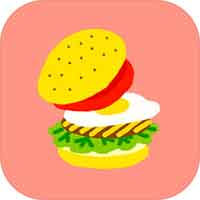 Chef Umami by Li Yang on iOS and Android devices
Chef Umami iOS / Android Gameplay Video :

Prepare delicious meals for your hungry little customers by using dozens of different ingredients and kitchenware. Fulfill their order in the way they want, or give your meal your own creative spin. With endless food combinations you can experiment with ingredients and create your own unique recipes.
With the AR camera enabled*, you can take photos of your dish in real life and share it with your friends!
Have fun, but be careful… Don't burn your food!