Dead By Daylight Android / iOS Mobile Gameplay : Horrorfield – Horror survival for several players. You will playing in real-time with other live players, to determine who will die today, and who will be saved and will live. You can choose to play as maniacs or victims in this online game !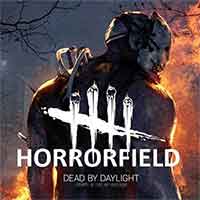 Horrorfield by Skytec Games on iOS and Android devices
Dead By Daylight iOS / Android Gameplay Video :

If you choose as maniacs, then to win the game you must kill all 4 victims ! hurt them twice to hang them and you need to wait until they die from hang into skull icon.
If you choose as victims, then in order to escape you have to work together to repair generators and then open one of the gates. You can search chests around the map to scavenge items for bandage or weapon to throw to the maniacs to make him slow for a couple of seconds so you can escape. If you die you lose the item. As a victims when the maniac gets in range of you you hear a heartbeat and as it gets closer the heartbeat starts pounding faster and faster and it's absolutely terrifying.
7 unique maniacs, each with their own skills and unique hunting style.
7 unique victims with different abilities and specializations.
Enclosed space, with traps, hiding places and objects.
The task of the victims, acting cohesively together to escape from a variety of locations. You'll have to hide, help each other, use and combine different skills and items.
Maniac task is simple – find and kill all. He is one, and many of the victims. But he is strong and invulnerable. Nearly.
Good luck!