Dragon Ball Legends Android / iOS Gameplay – Meet Shallot a new saiyan character to play and find out the story and mission for the all-new Dragon Ball smartphone game that fans around the world have been waiting for! Battle it out in high quality 3D stages with character voicing! Enjoy 1 on 1 action PVP against rival players from across the globe!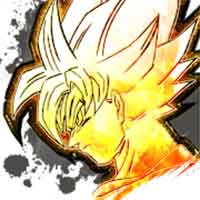 DRAGON BALL LEGENDS on iOS and Android devices by BANDAI NAMCO Entertainment Inc.
Tips and tricks :
– swipe up, down, left and right to move your character
– tap to attack and tap more to chain
– arts cards use ki, hold to charge ki and max out your ki
– use a red arts card and keep going to combo
– cards have 4 types, green gives effects
– strikes can collide, beat the competition and succeed in your attack
DRAGON BALL LEGENDS iOS / Android Gameplay Video :

Vanishing Gauge
– expend vanishing gauge to make it appear, it will disappear once re-filled to max
– landing tap attacks and tap shots will also contribute to refilling the vanishing gauge
– the vanishing gauge refills over time
– use art cards to partially refill the vanishing gauge
Vanishing Step
– using vanishing step will allow you to effortlessly evade enemy attacks
– vanishing steps cannot evade all attacks, such as ranged attacks
Ki Gauge – ki refills gradually over time
Card Action Battles with Intuitive Controls
– Easily control your favorite DB fighters.
– Unleash fierce combos and explosive special moves with the touch of a finger!
Worldwide Versus Battles
– Real-time battles against DB fans from around the world.
– Power up your own character and crush the competition!
Original Storyline
– Play as the all new character designed by Akira Toriyama!
– Experience a new adventure with Goku and all your favorite characters.