Free Football Manager Strategy Card Game : Flip Football Gameplay on iOS and Android device – Win Games by flipping your opponents' cards and collect the greatest football stars ! Keep rising to the next division.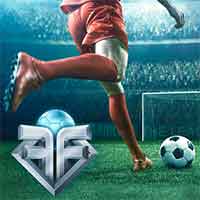 Flip Football : Soccer game by FROM THE BENCH that you can play on android and ios devices iphone and ipad.
Flip Football Gameplay Walkthrough Video :

The battlefield : flip football, the best strategy football card game ! Turn over your opponents' cards and win the game ! Play against your friends and collect 300 best players around the world.
To unlock tournaments you must get into division 18 by winning and collect stars. Once you've unlocked it to celebrate, the first one is free and the next time you need to pay 300 coins.
Flip Football Tournament Gameplay Video Guide :

In Tournament you can play in 3 elimination rounds, all or nothing with a lineup equal to that of your opponent. The further you go, the better the reward.