CAPCOM Ghosts'n Goblins MOBILE Gameplay is available on iOS and Android device – Enjoy Sir Arthur's original adventure anytime, anywhere! Now you can play Ghost and Goblins, the legendary side-scrolling action platformer in mobile smartphones.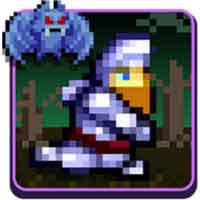 Card Wars Kingdom – Adventure Time Card Game by Cartoon Network on android and Turner Broadcasting System, Inc. on ios iphone
Return to the days of yesteryear in this famously difficult action platformer. As Sir Arthur, you must battle against demons and undead in order to rescue the princess Prin-Prin.
Card Wars Kingdom Gameplay Walkthrough Video :

The game has been optimized for the unique play experience of smartphones and may differ in some ways from prior releases.
* Boxers or… – Equip Sir Arthur with better weapons and armor by unlocking chests through the levels. Be careful! Armor disintegrates when hit. Make too many mistakes and you'll be battling in your boxers.
* Epic Boss Fights – Pit sword against tooth and claw. Battle a dragon, Cyclops and devils.
* Pain and Gain – Master on of the most difficult platforms in gaming history and be one of the elite.
* Touch Screen Controls – Multiple control options, optimized for mobile.
* Two Modes – "Casual mode" has been adjusted for ease of play and "classic mode" follows the original specifications.
* Global Leaderboards- See how you compare against players from around the world.
* Achievements – Push you self to the edge and unlock achievements.