Guide for Year 3 Chapter 8 Harry Potter Hogwarts Mystery Barnaby Lee Walkthrough – You Know Who is defeated! (the boggart form, anyway) The information in your brother's room now leads you to the library, which may conceal a Cursed Vault.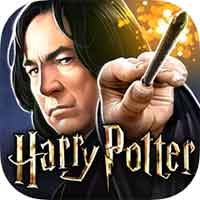 Harry Potter: Hogwarts Mystery by Jam City, Inc. on iOS and Android devices
Harry Potter Hogwarts Mystery Year 3 Chapter 8 Walkthrough

There are a lot of task in year 3 chapter 8 :
1. Jacob's notes hinted at a Cursed Vault being in the Hogwarts Library. Find it!
2. You need a plan to get into the Restricted Section and find the Cursed Vault. Ask Tulip.
3. Barnaby Lee can help you stay ahead of Merula. Persuade him to join your cause.
4. Barnaby wants you to prove your duelling prowess before he agrees to help you.
5. Barnaby wants to celebrate your new partnership with a Butterbeer.
There's 1 Lesson to finish in order to finish this chapter :
Potion Class : Doxycide – a paralysing agent that stops obnoxious Doxies
Learning about Barnaby : Befriend Barnaby!
You're going to think i'm mad…
o People say that about me
v I try not to judge
x I'm quick to judge
Why does Merula hate you ?
o I think she's jealous
v You'd have to ask her
x We're Quidditch rivals
Our parents were Death Eaters…
o Your parents don't define you
v That must have been hard…
x I hope they were punished
Just like You-Know-Who…
o You're better than that
v Maybe he didn't have a choice
x You're supposed to say his name
Do you think i'm mad ?
o You just had a hard childhood…
v Not at all
x I'm not sure what to think…
Barnaby casts his Charms with brute force. His bullheadedness can clear any obstacle, and his knowledge of Slytherin could prove useful…

Here are the questions and answers for friendships if you hanging out with Barnaby :
Meal with a Friend – Beat Barnaby's Creature Quiz
Which creature is from Africa ?
o Phoenix
o Fwooper
x Flobberworm
Which creature lays eggs ?
o Augurey
o Chimaera
x Yeti
Which one makes the best pet ?
o Puffskein
x Niffler
x Billywig
Which creature can fly ?
o Snallygaster
o Hippogriff
x Unicorn
Play Gobstones – Win at Gobstones by Confusing Barnaby!
How do you like Gobstones ?
o Gobstones are my favourite food
v It's confusing
x I like that it's easy to understand
Let's join the Gobstones Club
o We founded the Gobstones Club
v Let's drink Confusing Concoction
x Let's appreciate the spimplicity
Wait until you see this move…
o I just saw it
v I'll watch with my eyes closed
x I hope it's easy to understand
Drink Butterbeer – Prove how well you know Barnaby!
Where did we meet ?
o Potions Class
x The clocktower Courtyard
x Charms Class
Who did my dad used to know ?
o You-Know-Who
o Horace Slughorn
x Salazar Slytherin
What am i best known for ?
o Being tough
x Being smart
x Being an Animagus