Having problem to install Harry Potter Hogwarts Mystery Unable to Play Limited Beta Android / iOS stay tuned for the official launch in your region, found on the googleplay or iOS app store !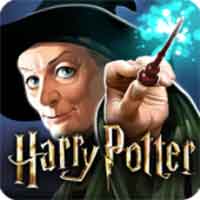 Horrorfield by Skytec Games on iOS and Android devices
This beta game is only available on some countries like New Zealand, Taiwan, Singapore for a couple of days. So if you're lucky enough then you can test it, and if you're out then you will get the limited beta pop up message.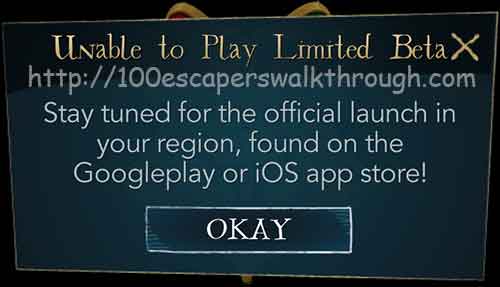 Some players already tried VPN, DNS, Fake GPS, creating a PlayStore account for these countries but it won't work because it's only available for certain slot of player.
So be patient and wait until this game fully out on iOS or Android device soon 🙂
update : the game is out now ! and if you have this problem that means you're using some 'weird' apk to install it and need some patch 😛
so here's the workaround to pass the limited beta :
1. install lucky patcher, your device doesn't need to be root
2. open lucky patcher and select the harry potter app with limited beta version that you want to pass
3. select menu of patches and Create modified apk file
4. uninstall the old version and install the modified apk of harry potter
5. open the game and you won't see any limited beta pop up !
i hope this help 🙂
Harry Potter Hogwarts Mystery iOS / Android Gameplay Video :

Are you ready for your Hogwarts story? Learn spells, brew potions, and uncover so much more in Harry Potter: Hogwarts Mystery, a new, official Harry Potter mobile game, coming this year!
This is your hogwarts story to become the best wizard with mysteries at every turn, relationships define your story and all new magical adventures ! Master spells and magical skills, attend classes with hogwarts professors and choose your friends and battle your rivals.
YOU have been chosen to attend Hogwarts School of Witchcraft and Wizardry! Embark on your own adventure in this all new RPG set in the wizarding world, years before Harry Potter received his Hogwarts letter. Explore never-before-seen rooms of Hogwarts Castle and investigate ancient mysteries. Learn powerful magic and knowledge from Professors Dumbledore, Snape, and more. Duel against your rivals and forge alliances with new friends to help you on your adventures. As part of WBIE's Portkey Games label, this groundbreaking mobile game puts you at the center of an all-new story in the wizarding world.
When your mettle is tested, what kind of witch or wizard will you be? A heroic Gryffindor? A cunning Slytherin? You decide! After all, this is your Hogwarts story.
Game Features:
Magic Spells, Potions & More
– Attend classes to learn and master magical skills like casting spells and brewing potions.
– Unlock new characters, spells, potions and locations as you advance through the years of Hogwarts.
– Customize your student avatar.
Mystery and Adventure
– Use your magical skills to investigate mysteries at Hogwarts.
– Discover the truth behind the Cursed Vaults and your brother's disappearance in an all new story.
Friendships that Matter
– Bond with your housemates to win the House Cup.
– Go on quests to help friends and fellow students…or frustrate rivals.
– Earn respect and build relationships by adventuring together.