Harry Potter Wizards Unite Android / iOS Mobile Gameplay in this augmented reality game, players will take on the role of a new recruit of the Statute of Secrecy Task Force working to solve the mystery of the Calamity. Players will be able to explore their real-world neighborhoods and cities to discover mysterious artifacts, cast spells, and encounter fantastic beasts and iconic characters along the way.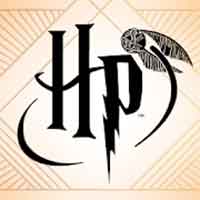 Harry Potter: Wizards Unite by Niantic, Inc. on iOS and Android devices
Harry Potter Wizards Unite iOS / Android Gameplay Video :

Game features include:
Wizards Unite Professions – Players can specialize in different professions: Auror, Magizoologist, and Professor. Players from different professions will be encouraged to work together to defeat Wizarding Challenges and unlock rare content.
Wizards Unite Portkeys – Upon discovering and activating a Portkey Portmanteau, players will be able to reveal an immersive VR-like experience and transport themselves to explore iconic Wizarding World locations.
Wizards Unite Potion Crafting – Players can collect ingredients from Greenhouses on the Map, within distinct biomes, and during various weather conditions to brew different Potions that can improve their gameplay.
Real World Exploration – While Players explore the real world, they will find a variety of Wizarding locations on their Map, including Inns, Greenhouses, Fortresses, and magical Traces where Players can trigger specific Encounters.
Mysteries – A deep, multi-year narrative arc will have players solving various mysteries including the truth behind what caused the Calamity.
Harry Potter Wizards Unite Android Gameplay Video :

Spell Casting & Advanced AR+ Encounters – Magical Traces will trigger richly detailed 3D encounters in full 360-degree advanced AR+ where players will need to cast various spells (tracing a glyph on screen) to defeat confounding magic.
Wizarding Challenges – Synchronous multiplayer challenges in Fortresses on the Map will present a complete RPG experience featuring shared arenas, combat encounters, and group-wide arena effects.