Complete Homescapes Dream Date Event to help Sean gain confidence to date Kelly ! so change the character's style and set the place up for a date with Jessica and Austin help ! Put your styling skills to the test by helping Jessica pick out Sean's perfect date outfit and get amazing rewards!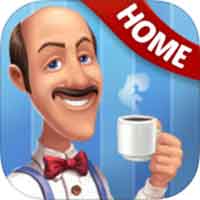 Homescapes By Playrix Games on android and ios iphone
Help Sean build the confidence he needs to win over Kelly, the love of his life! Become a real stylist! Sean's outfit, hairstyle, and accessories are in your hands! Beat levels and set up a chic drive-in theater for their date!
Homescapes Dream Date Video :

Love conquers all ! Austin and Jessica set out to meet Sean, who wants to win over his crush. They arrive at an old parking lot and find a guy with a mohawk and colorful clothes. Turns out it's Sean! He's decided to change his style because he's convinced Kelly only likes cool guys. However, he fails to impress Kelly again and loses all hope. But Austin and Jessica won't let him give up! Will they be able to help Sean believe in himself and have an unforgettable date with Kelly ? Find out in the Dream Date event !
Also complete the fashion icon mini-tasks to get rewards ! If you complete all the tasks, you'll get the Grand Prize !